Easy Reader Series - "The Izu Dancer" by Yasunari Kawabata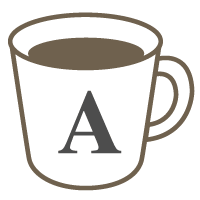 English

Good for beginners

Reading

Vocabulary

Speaking
This is one of my "Easy Reader Series" - You will read the classic Japanese short novel called "The Izu Dancer" by Yasunari Kawabata. I will ask you questions about what you've read after each chapter! It will be fun!

This lesson is called

"The Izu Dancer"

which is part of my "Easy-reader" series. The lesson is suitable for beginning to intermediate levels. You will be able to understand most of the English writing except for a few unknown vocabulary words here and there that you may experience. (This is a good chance to learn new vocabulary words). If you're interested in reading English to develop your comprehension skills and build your vocabulary, this lesson is a good fit for you!
[*Unique Point:]
Have you ever read a Japanese book translated into English? I believe the "Izu Dancer"
by Yasunari Kawabata
is a very famous Japanese short novel in Japan, and perhaps it's even required reading in the school curriculum. I thought it might be interesting for you to read the familiar story in a different language which automatically gives you a different perspective. Aren't you curious to see what it's like to read a well-known Japanese novel written in English?
______________

This exquisite novel "The Izu Dancer" by Yasunari Kawabata, set in 1955, is about a pure and innocent love between a young man and a teenage dancer in a traveling dance troupe. The young man and the adolescent girl's brief encounter blossoms into a feverish puppy-love. Sometimes awkward, sometimes playful, Kawabata captures the intensity and passion of the emergence of first love. Albeit platonic, Kawabata poignantly portrays the innocence behind the deep feelings between the two.
How the relationship will proceed after the story ends is unknown to the reader. Needless to say, this encounter in Izu is bound to be a memorable highlight in both of their lives and an encounter that they will keep in their hearts forever. Also, Kawabata is known for his elaborate, detailed, and masterful depiction of the surrounding landscape and the beautiful scenery of Japan.
Can you guess how the novel might be translated and written in English? Of course, the translator depicts only one person's interpretation of Kawabata's masterpiece. If you were translating the story into English, how would you write it? What English words would you use to describe the scenes? I think this would be a fascinating experiment, not to mention that it's simply a beautifully written novel worth reading. If you like Yasunari Kawabata in Japanese, I'm sure you will like it even more in English!
Why not get some reading practice in English? At the same time, you will develop your comprehension skills and learn new vocabulary. I look forward to hearing from you so we can enjoy the lovely novel together!
--------------------------------------
[Class Format - For each lesson x 5:]
1.) You will read one chapter
2.) After you read one chapter, I will ask you a variety of questions about the content of the chapter you've read.
3.) We can have a brief discussion about each chapter in your own words if you like.
---------------------------------------
[Fee:]
This is a 5-lesson Value Pack. One lesson is 50-minutes each. The cost is 1,300 points per lesson. (1,300 pts. x 5 =
6,500 points total
)
[Everyone reads at different speeds:]
- Since everyone finishes at different speeds, I have a backup plan in case you finish too early or don't finish by the end of the 5th lesson.
1.) If you finish too early before the 5 lessons are completed, I will provide another reading lesson with the appropriate length depending on how much time you have left.
2.) If you don't finish in time. I will offer you an additional lesson(s) at an additional cost of 1,300 points for each additional lesson(s) that you require to finish the story. Whether you would like to continue after the 5th lesson is entirely up to you!
----------------------------------------
Finally, if you are cultured, worldly, and interested enough to read a Yasunari Kawabata novel, you will certainly enjoy this masterpiece in English! It's a must-read in the Japanese classics collection. I hope you will join me in this reading adventure to explore the world of "The Izu Dancer!"
Thank you for your interest, consideration, and your time. I look forward to seeing you in the near future in this class or any of my other lessons! Have a wonderful day!
Warmest regards,
Lady Ayame
Material:
Other (The original English translation of the Izu Dancer translation by Edward Seidensticker)
Lesson Pack Details:
This is a 5-lesson pack. You will be issued 5 free coupons when your first lesson is confirmed by the tutor so you can request the remaining lessons. Please note that all requests related to this pack must be taken within 90 days of the confirmation date.
Lessons offered by this tutor