Free Flow English Conversation Class (Feedback Provided)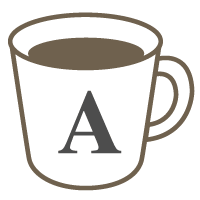 English

Pronunciation

Grammar

Listening

Vocabulary
Practice your spoken English, improve your fluency and enhance your vocabulary!
Welcome to this free conversation class! We can talk freely or decide on a topic before the class. I normally use, articles, pictures and videos to aid in our learning during lessons.

This is an incredibly useful lesson to take because you'll be able to practise speaking,listening and learn new vocabulary with me on really fun themes! I have quite a bit of general knowledge on a number of things ranging from sport, current affairs, cuisine, travel, business, science, fashion, yoga, meditation, wildlife etc.

You can also take advantage of the fact I'm based in Africa to find out more about this region and what's the latest here all the while bettering your English!

My aim is to make the class as engaging and interactive as possible for you so this is a very open and free lesson.

I will always write corrections and suggestions for you in the Skype chat to help support your learning well after the lesson is over. Feeback is provided.

Great for Intermediary level onwards!
Lessons offered by this tutor
Feedback from students
ケニアのことが知りたくて、先生のレッスンを受講しました。 先生はとても熱心で、しっかりと教えてくれます。 レッスンでは、ケニアの話や日本の紹介をしました。先生は日本にとても興味をおもちで、私の話を熱心に聴いて、質問をしてくれたので、楽しかったです。

I enjoyed the lesson. I talked with her for the first time in a month. We talked about corona virus. I told I made the mask by myself because the masks were sold out. Furthermore I told the wet towel was efficient to prevent virus and the particles that happen pollen allergy. Then I introduced the places I've visited in Japan. For example, the beautiful plum trees, mt.fuji, the big Buddha statue, the cliff. When I made mistakes, she taught the correct sentences. She is very eager to teach English.

I enjoyed the lesson. We talked about Japanese foods, especially soba, ramen. I sent the 4 pictures before the lesson and explained them on the lesson. She understood the 4 foods and reviewed them. She was very eager.

I enjoyed the lesson. We talked about the cuisines of Kenya. I didn't know about Kenyan cuisines before the lesson. They were different from Japanese foods, so I was interested in them. She was very eager to explain them. I'd like to know about Kenya more.

スカイプで話をしていると、すぐ隣にいるような気持になります。しかしダチョウがとても身近にいて何度も見ているというのを聞くと離れたところに住んでいるんだなあと改めて驚きます。丁寧に教えてくれるので、目的意識をもってレッスンを受ければ、とても有効だと思います。