Daily Conversation ~한국인처럼 말하기~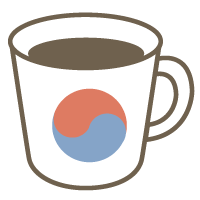 Korean

Grammar

Vocabulary

Speaking
How native-like is your Korean? Test yourself out here!
This lesson is popular with people who have been studying Korean for over 1 year!
Please try this lesson if:

● You don't have anyone to practice speaking Korean with
● You don't have enough confidence in your vocabulary to try a free talking class
● You want to learn very Korean expressions
We will be using my original Korean conversation textbook.




Use Japanese class materials to find out how close to natural your Korean is! ʕ·ᴥ·ʔ 

한국인처럼 자연스럽게 이야기할 수 있는 날까지 응원할게요!

Translation: 1/2015 - The Cafetalk Team
Material:
Original Material
Lessons offered by this tutor
Feedback from students
드디어 다희선생님의 레슨을 받고 행복했습니다.감사합니다!! 시간이 너무 빨리 가버려서 다음엔 꼭 50분 레슨을 하고싶어요. 선생님이 준비해 주신 주제로 이야기 하는 수업이었는데 시간이 부적해서 제가 물어보고 싶었던 질문을 할 시간도 없었습니다.다음엔 질문의 대해 이야기하는 수업이면 고맙고 제가 했던 말의 어색한 부분을 바로바로 고쳐주시면 더 좋겠습니다.앞으로도 잘 부탁드립니다.

오늘도 재미있는 이야기를 많이 들었어요. 회화 연습에 대해서는 처음에 했을 때보다 좋아졌지만 아직 어미 표현이 어려워요.열심히 복습할게요..

이번 레슨도 즐거웠습니다! 그냥 한국어로 얘기하는게 아니라 일본어를 보면서 자연스러운 한국어를 배우니까 더 많이 도움이 되는 것 같아요. 30분이 너무 빨리 끝나버렸어요...! 다음 레슨도 기대됩니다^^

이번에도 재미있게 공부했어요. 회화문장을 보면 쉽게 번역할 수 있다고 생각하는데 실체로 번역하면 생각보다 어려웠어요. 회화내용을 자유롭게 말할 때까지 몇번이나 말하기 연습을. 할게요.

저번에 체험레슨하고 오늘 처음으로 본격적인 레슨 받았습니다. 레슨 내용이 정말 좋고 자연스러운 표현을 많이 배울 수 있을 것 같아요. 한국어를 더 열심히 연습하기 위해서 다시 레슨 받으려고 합니다^^