UNLIMITED lessons (30 & 60 minutes) 30 Days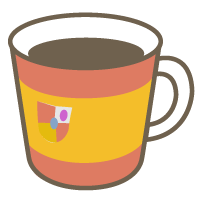 Spanish

Good for beginners

For Children

Travel

Idioms
Take all the classes you want in a month (30 days) and learn Spanish quickly at the best price. You can take any lesson for 30 or 60 minutes. Practice free conversation, grammar, exercises, etc.

Unlimited class package
This package is for serious students who want to:



Learn Spanish deeply.




Learn basic Spanish in a short time to travel to some country.




Advance to the next level.




Submit a DELE exam or other test.




Practice conversation so as not to forget Spanish and learn about Hispanic culture.



With this package you can take any lesson from my lesson list.
How does it work:



Request this class and book the first lesson.




I will send you 29 coupons of 100%.




Book any 30 or 60 minutes lesson using coupons.




It is not necessary to take 30 lessons.



What are we going to do in class?



Study Spanish with exercises, readings, conversation, audios and more.




Everyone can take this package. From beginners to advanced.




We can work with your goals such as: travel, business, etc.



Terms:




You cannot take more than 1 lesson a day. (Local student schedule)




The duration of the package is only 30 days from the first class.




There is no discount coupon for this package.




Does not include feedback.



If you have any questions, please write me and I can gladly help you.
Material:
Original Material
Lessons offered by this tutor
Feedback from students
レッスンの直前まで緊張しますが、Mr.Arturoの熱意でいつも楽しい時間を過ごせます。継続は力なりといいますが、継続することが苦にならず楽しめるレッスンを提供してくれる先生です。とくに初心者にはおすすめです。

申し訳なくなるほど、丁寧で熱心な先生です。教材もいろいろ工夫して、楽しく学べるよう考えていただいています。こういう形態のレッスンに慣れていなくて緊張する人でも、無理なく学べるとてもいい先生だと思います。

Siempre disfruto mucho en su leccion. Gracias.

スペイン語学習をするために受講しているのですが、もちろん楽しく学習できるのでとてもおすすめです。それ以外でもちょっとした会話の端々に 知識の豊富さと、優しい人柄が垣間見えるので、癒されます。テキストなどもレベルに合わせて選んでもらえるので 上級者にも初心者にもおすすめです。

Hola Arturo!!! Muchas gracias por la clase. Siempre tu clase y tu historia son muy interesante. Me divertí mucho !!!! El sábado es la última clase. La espero.