UNLIMITED lessons (30 & 60 minutes) 30 Days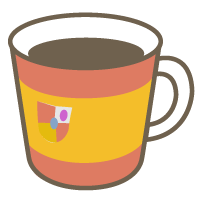 Spanish

Good for beginners

For Children

Travel

Idioms
Take all the classes you want in a month (30 days) and learn Spanish quickly at the best price. You can take any lesson for 30 or 60 minutes. Practice free conversation, grammar, exercises, etc.
Take all the classes you want for 30 days at a special price.


If you want to learn Spanish quickly this pack is for you.
If you have an intermediate level but feel that you do not advance to the next level, this pack is for you.
Take classes on days that you can no matter if some days you have less time.
This is an example of how much money you can save with an excellent learning program:


Monday: Free conversation 30 min. 700 points
Tuesday: Spanish class 60 min. 1500 points
Thursday Free conversation 30 min. 700 points
Friday: Spanish class 60 min. 1500 points
Saturday: Free conversation 60 min. 1000 points
Total 5 classes * 4 weeks = 20 classes in 30 days
Total price: 5400 points x 4 weeks = 21600 points.
With the unlimited class pack, you only pay 14000 points.
You save 7600 points
How does it work:




Request this class and schedule the first lesson.


I'll send you 29 100% coupons to book any lesson you need. The coupons work for all my classes.


At the end of the class, you will receive a brief comment about the lesson.




You can not take more than 1 lesson a day. (Local student schedule)


The duration of the package is only 30 days from the first class.


Does not apply any type of discount for this package.


Feedback from the class will be a brief comment.


If you have any questions, please write to me and I can gladly help you.
Material:
Original Material
Lessons offered by this tutor
Feedback from students
Thank you for rearranging your program according to my level. Recently I have not been in good shape. For a while it is likely to continue. Should I start from scratch?? Maybe. Anyway, you are great as usual. Thanks a lot. See you soon.

親切で熱心な先生なので、受け身で受講しても何かを学ぶことができると思います。私はちゃんとできず落ち込んでしまって最近予習も復習もしないですがそれでも何か学ぶことができるので、真面目な生徒さんならきっと満足できる成果が上がると思います。いつもありがとう。感謝しています。

今回PCのトラブルでレッスン開始が遅れてしまったのですが、ちゃんとフォローしていただけました。自分では進歩が感じられない(努力不足)のですが、MR.Arturoの熱意に励まされなんとか続けています。語学を学ぶことは、その国の文化を学ぶことだと毎回実感します。英語でもスペイン語でもそれは同じで、語学の勉強には果てがありません。信頼できるしっかりした先生のおかげで、道を踏み外さずこのまま続けていけたらと思います。Gracias para todo.

Thank you very much for the lesson. I decided to take this unlimited lesson pack for a month to see whether I improve better if I take more lessons. I hope so! Looking forward to our next lesson.

Recently Mr.Arturo is so busy, however he always sends a feedback everytime I take a lesson. I respect his diligence. Adding to that nothing dampens his enthusiasm for teaching. I am not a smart student, but he never gives up. I am always impressed by his attitude toward me and he always makes every effort to teach gently and kindly with smile on his face. I always appreciate your help and I cannot find proper words to express my gratitude toward you. You are an excellent teacher. Thanks a lot.