English Reading Practice (Extended)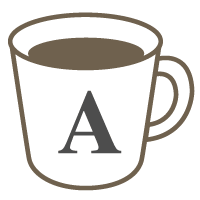 English

Good for beginners

Pronunciation

Listening

Reading
Let's practice your reading skills
Would you like to practice you speaking skills but are worried about not knowing the vocabulary? Well this is the class for you. We will practice your pronounciation by reading an English novel of your choice.
Each lesson will begin with:



A greeting! It's always nice to see you.


You will read the book out loud, paragraph by paragraph, and I will correct any mistakes in your pronunciation.


After we read each paragraph, you can ask me about the meaning of any vocabulary or phrases that you didn't understand to help you improve your reading comprehension.


For Beginners or those nervous about reading aloud,



I'lI can read the paragraph to you aloud and you can then read it after me.


If you have a book you would like to use in the class let me know otherwise we will use one of the default books listed below. I've seperated it by age groups.

Default books:
Ages 5-14: Chronicles of Narnia: The Lion, The Witch, & The Wardrobe by C.S. Lewis
Ages 14+ : Harry Potter (Any book, your choice) by J.K. Rowling

Let's enjoy reading these great stories together!
Lessons offered by this tutor
Feedback from students
She is very patient and flexible. Thank you very much.

Thank you for the great lesson. You are the great conversation partner!! I want to proceed the book. The book isn't easy but worth challenging and inevitable because I don't have vocabularies enough. I much appreciate it because you accept to do this long and arduous journey with me. See you again soon.

良いレッスンで、希望する本を読むことにしています。