Hula Dance♪ Private Lesson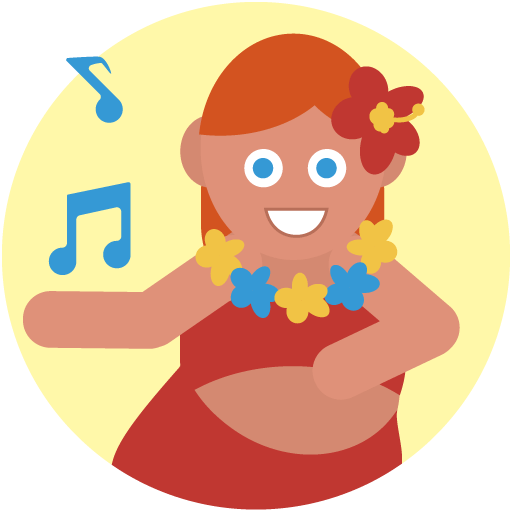 Hula Dancing
Whether you are a beginner or a veteran, move your body to the rhythm of the ukulele!
Aloha! Welcome to the Hawaiian paradise!

This lesson is perfect for...

...people who saw the movie "Hula Girl" and were inspired to start hula dancing

...people who want to move their body for health, but are first time danceers or don't like exercising.

...people who are already learning hula but don't have anybody to ask detailed questions

Move your body along to the rhythm of the ukulele and use hula's leisurely steps to exercise. It takes about the same amount of energy as walking, so even beginners can enjoy themselves without having any trouble.
The comfortable half sitting style can shape up your waist and upper arms! The elegant, womanly movements can also increase your poise! Dancing to cheerful music, will naturally bring out your beautiful smile!
Please start with a 25 minute free trial

If you want to learn both hula and English at the same time, you can always take the lesson in English!
Let's head off to paradise!
*If you would like to take a 50 minute lesson, please request 2 lessons in a row. I will issue you a coupon for 400 points off.
*You will need roughly 1.5 square meters of space
*Please wear a t-shirt and a pau skirt or a flared skirt
Lessons offered by this tutor
Feedback from students
Skypeでフランダンスが習えるなんて思っていなかったので、とても新鮮でした。 プライベートレッスンなので疑問点をすぐに聞けるところが良いですね。 丁寧かつ的確に教えてくださり、とても有意義な25分間でした。 これからもよろしくお願いします!

カフェトークでフラレッスンなんて素敵!基礎から教えてもらえて、きれいなポーズで朝からいい汗流しました。