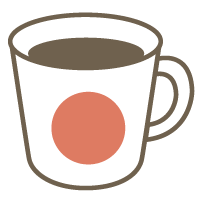 Japanese

Good for beginners

Speaking
General Discussion
Let me be your guide to the world of Japanese culture!
Are you planning a trip to Japan?
Are you into Japanese anime and manga?
Do you need to make a resume or bio in Japanese?
Let me help you!
Everyday Japanese for everyday experiences.
Finding a bathroom in a department store,
catching a taxi, buying a train ticket,
making a reservation at Japanese sushi restaurant,
buying some electronical devices or cosmetics...
These things seem to be a challenging and tough job,
but I can make them fun!
Come with me, get on the journy to the world of Japanese culture!
Don't be shy to make any mistakes
you will surely be there by practicing it again and again.
Log in to the Skype, and open the door to the whole new world!
*If you wish to take 50 mins lesson, please take 2 lessons in a row.
Lessons offered by this tutor
Feedback from students
It was my first time having a lesson on Cafetalk (so I choose a has trial) and I think that it was great.