Voice Lesson ! 〜 Classical Style〜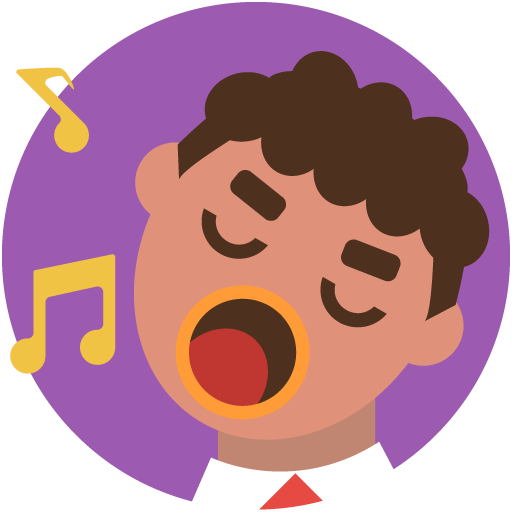 Voice
This is a vocal music lesson for people who want to learn opera, etc.
★☆Just as complete as offline voice lessons★☆
We'll start with breathing and vocalization warm ups and then continue on to the song lesson. Let's have fun going through everything step by step.

   ~Classical Style~
     Opera, Choir, Traditional Songs
      Vocal music lessons just for you!


Are you an active singer preparing for an audition? Or are you a complete beginner? No matter what your experience level or age is, as long as you are interested in vocal music you are encouraged to attend.
We will go over everything you wouldn't learn in general lessons, such as body posture, detailed explanations on how to breathe correctly, chin and tongue positions. I will help bring out your most natural and beautiful voice. Learn real techniques that are being applied overseas! Gain international knowledge!
We will practice pronunciation and vocalization using pronunciation symbols that are used by the world community. We will also master pronunciation so that it does not become an obstacle once it's time to sing. You will gain a firm understanding of all the different ways to express different styles of music and learn to do so with your voice.

★☆I have learned all the teaching methods for singing that are used in America and have discovered that the source of voices are the same all over the world. Pros do online voice training too! Try it out for yourself!☆☆
Lessons offered by this tutor
Feedback from students
明るい先生で、とても楽しくレッスン出来ました! 自分でもびっくりするぐらいの声量と高音が出ました。

Sita先生のレッスンを受け始めて3年以上になります。いつも丁寧でわかりやすいレッスンです。フレンドリーでプロフェッショナルな素敵な先生です。これからもよろしくお願いします。

2年位レッスンを受講させていただいています。レッスンはポジティブな言葉が多く明るく楽しく音楽を学ぶことができます。また各種コンサートにも出演されており、生で歌声を拝聴するととても素敵な歌声でより一層レッスンで学ぶという事が面白くなります。歌を学びたいという多くの方にお勧めです。

今回は、〜 Classical Style〜の方を受けてみました!発声方法が違ったり、新しいジャンルの音楽も歌えて、とっても楽しかったです! 歌で誉められることが少ないので、先生に誉めてもらえると、すごく嬉しくなります笑 明るくて熱心な先生でおすすめです(*^^*)

ポジティブな考え方で教えていただけるので目標を立てて練習を取り組みたい気持ちになります。また疑問点については例え話を織り交ぜて教えていただけるので理解しやすいです。レッスンは明るく楽しく行うことができますのでおすすめです。