Any Topic You wish! English speaking session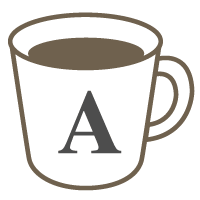 English

Industry-specific

Foreign Language Professional

Pronunciation

Idioms
Learning a language can be very frustrating. Through this curriculum, let's learn English stress-free!
After a long day at work, all you want to do is lay on the couch and have some casual conversation?
This curriculum is perfect for you!
Learn English stress-free! Don't worry too much about grammar and structures.

Simply speak up and receive feedback from a professional teacher.



Basic level students are welcomed




Intermediate level students are welcomed




Advanced level students are welcomed



If you are interested in

specific topics

, we can have a deep conversation on that, too!


In this class, the teacher will......



help you with your word choice! (So you can sound like a native)




correct your grammar! (So you'll speak more fluently)




correct your pronunciation! (So you can distinguish certain sounds)




introduce interesting topics for you! (Most importantly, it's fun! )








Material:
Original Material
Lessons offered by this tutor
Feedback from students
As always I had a fun and useful lesson with Alicia! Highly recommended for the students who'd like to focus on the specific topics/situations. Alicia can provide you the lessons that would meet your requirement.

第一次上課本來很擔心要講什麼,但老師很親切也會找話題不怕尷尬 雖然我會的句子跟單字沒有很多但會引導我講出我想講的東西 真的聽不懂的單字會打在視窗上拚給我看,也會想辦法用其他句子描述出來讓我理解 一堂課下來學到很多用法及單字,而且老師雖然會中文但會想辦法用英文解釋給我聽,沒想到可以聽懂這麼多內容真的很開心!!