Easy Q&A Drills (Beginner)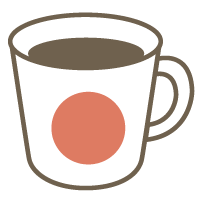 Japanese

Good for beginners

Grammar

Speaking
Basic Q&A drills for elementary level.
Let's practice Japanese through Q&A!
I'll ask you questions and you'll answer them.
You can ask me questions as well if you'd like to.
Examples:
・What kind of sports do you like?
・Where did you go yesterday?
・What kind of TV shows do you like?
・What did you give your mother for her birthday?
Lessons offered by this tutor
Feedback from students
Great lesson, the Q&A helps me to think and respond more quickly without feeling stressed or pressured. Kayo-sensei always does well to keep the conversation flowing.

Kayo-Sensei has great patience and guides me to find the correct word order or grammar to express my meanings. Even though it is a short session, it is just the right amount of time to review and reinforces what I have previously learned.

これは最初のレッスンのに、とても楽しかった、いい経験だった。次回を楽しみに!Kayo先生、ありがとうございました!

Kayoさんは我慢して、説明しかたもわかりやすくて、効果的なレッソンが取れると思います。生徒のペースを合わせるので、会話を続けられます。何かわからないことが多くても、Kayoさんが優しくて、はっきりに教えてくれました。ありがとうございました!

It has been a long time since last lesson. Why do I still resume taking Kayo sensei's lessons is just because her lessons are worthwhile. Firstly, I like the time span of the lesson. It is not too long for me. Secondly, the amiability of sensei attracts me to take her lessons again. Her smile always make me be in ease during the lessons. Last but not the least, it is her detailed reviews that appeals to me. Definitely, what is showing in the reviews is already turned into corrected sentences. You can learn the natural spoken or written ways of Japanese by heart directly by reading the reviews. Even though I can not take Kayo sensei's classes frequently, I still will keep on taking her classes. Looking forward to seeing you next time, sensei!