選択はあなた次第です The Choice is Yours - レビューなし (No Review)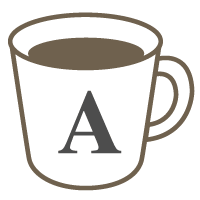 English

Pronunciation

Grammar

Vocabulary
Your choice, your lesson. あなたの選択、あなたのレッスン。
この割引レッスンはレッスン後にはレビューがありません
This lesson is offered at a reduced rate with no review after.
This lesson is whatever you want to make it. Bring your own materials to this lesson and I can help with grammar explainations, pronunciation, or speaking/listening practice. The choice is yours!
このレッスンでは、あなたがそれを作るために好きである。このレッスンに独自の資料を持参し、私は文法の説明、発音、またはスピーキング/リスニングの練習を支援することができます。選択はあなた次第です!
Lessons offered by this tutor
Feedback from students
I always feel motivated when I take her lessons. Thanks to her lessons for over 3 years, I've been improving my English skills. Also, she always answers my English questions in a timely manner. That makes a difference from other lessons.

I wrote short text by myself and used it for the lesson. She corrected my pronunciation, grammar, and suggested other options to express in the live lesson. That's great! I feel she is quite professional, and highly motivated teacher. Thanks Kristen : )

今まで私が使っていたフレーズよりさらに丁寧に話すためのフレーズをいくつか教えていただきました。ゆっくりと話してくれるので、とても聞き取りやすかったです。英語での説明なので、英語に浸かりたい人におすすめです。

Today,I took a trial lesson. Her advice was so good for me. I'm interested in her lessons.I am gonna take her some lessons soon!

Thank you for your lesson. I am sorry, My comment was too late. I tryed to explain my pictures. I enjyoed this lesson.