Challenge! Q&A Drills (Intermediate)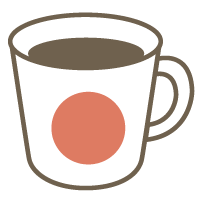 Japanese

Grammar

Listening

Speaking
Challenging Q&A drills for intermediate/advanced learners.
Let's practice Japanese through Q&A drills. I will ask you various questions and you will answer them. I will also give you advice on how to answer, grammar, and sentence structure.
Sometimes I will ask weird questions, so please use your imagination and answer freely! Humurous answers are VERY welcome!!
Example Questions:
・Do you believe in aliens?
・Have you ever gone on a diet? Which methods are effective?
・When you were a kid, what did you want to be when you grew up?
・Where do you think you will be 5 years from now? 10 years from now?
・What's habit that you can't stop even though you want to?
・If you were to move overseas, where would you want to go?
Lessons offered by this tutor
Feedback from students
I really enjoyed my class with Kayo-sensei. We talked about a variety of fun topics. After the lesson, she sent a helpful feedback sheet with some of the vocab words we discussed in class. Thanks for a great class, Kayo-sensei! 次回を楽しみにしています!

間違った言葉をより自然な表現に直してくれて、とても勉強になりました。

Her lesson feedback is awesome and really helpful. Her QA Drill lesson is very fun too. :)

Kayo I先生 was very easy to talk to and friendly! She stayed on track during the lesson and provided feedback in real time using chat. The チャレンジ!QAドリル is a fun lesson because it helps you learn and you don't have to worry about thinking about a topic. hehe! Highly recommended!

This was my first lesson wih Kayo-sensei but it was extremely interesting. She asked different questions about me or my country. It really makes you use (and learn new) vocabulary, think how to express something in Japanese, etc. I will definitely take that lesson again, I am really looking forward to talking with Kayo-sensei!