[New] Monthly Pack (15 lessons)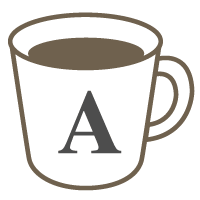 English

Good for beginners

Pronunciation

Idioms

Grammar
The best way to improve your English skills is to practice consistently!
Do you want to improve your English as fast as possible?
The best way to do that is to use English consistently! I know that every day might not be possible for you but I would recommend around 3-5 days a week. This lesson is only 15 minutes. The point is that it is not necessarily the length of study that is most important but the commitment and consistency.
15 minutes
You can find this time in the morning before work, during your lunch break or after you arrive home from work. It should be a stress-free time for you and you are encouraged to have fun with it! You can talk about your day or we can set an English study plan.
It's scalable
You can book back-to-back lessons.
We can continue
The lesson can have a different topic every day or it can be a continuation of what we talked about in the last lesson. By continuing the topic every day, it keeps the lesson material fresh. This helps you to remember new vocabulary, pronunciation and phrases. In fact, it helps in every possible way.
Sign up today!
Thanks for viewing this lesson. If you'd like to see big jumps in your English level, this is the lesson for you! I hope to see you soon.

2 Lesson Per Day Limit

Please note that there is a 2 lesson per day (per 20 hours) limit. This is to encourage you to balance your schedule and to make sure you aren't suddenly booking all of your lessons at the end of 30 days. Please let me know if you have any questions.

15 lessons

This used to be my "Everyday English" lesson pack. It used to be 18 lessons for 10,000 points. It is now cheaper than before!
Lesson Pack Details:
This is a 15-lesson pack. You will be issued 15 free coupons when your first lesson is confirmed by the tutor so you can request the remaining lessons. Please note that all requests related to this pack must be taken within 30 days of the confirmation date.
Lessons offered by this tutor