French Lesson, beginner to fluent (short version)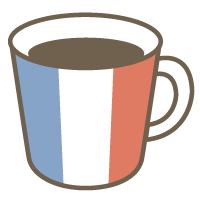 French

Pronunciation

Vocabulary

Speaking
You want to learn French with a progressive and efficient method, but at your own pace and in a fun and relax athmosphere ? This is THE place !
My teaching, validated by years of successful practice, is based on concrete, every day situations.
My goal is to increase your communication skills, easily and quickly, with :
- listening and comprehesion activities,
- oral activities for a correct pronunciation and to memorize vocabulary,
- role plays, discussions on interesting topics,
- texts and activities adapted to your level,
- homeworks, if you wish so ;-)
- and much more !...
After each lesson, I will email you the lesson summary and notes.
For information, I will thoroughtly evaluate your level (10-15 min.) during our first course together, to exactly adapt my teaching to your needs.
Please note that this method can prepare you to the DELF (Diplôme d'Étude en Langue Française).
Lessons offered by this tutor
Feedback from students
On a commencè du coup parce qu'on a pas beaucoup de temps et je lui avais demandé mon desire sur notre premier cours. Elle a bien préparé bon exemple pour moi. Superb.

落ち着いた雰囲気で、じっくりと学習出来るレッスンです。言いたいことを考えていると、待ってくださるとともに気持ちを汲んでくださいます。授業中のメモを書いてくださいます。レッスン後にもすぐに送付してくださるし、受講して満足しています!

ゆったりした雰囲気で、落ち着いて受講出来ました。ちょっとしたことを褒めてくださいます。優しい先生です。

優しくて、素敵なマダムです。 フランス文化代表って感じです。