【PACK】La leçon - The lesson (25min)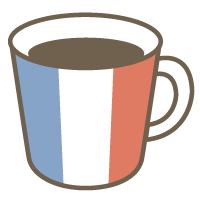 French

Good for beginners

Grammar

Listening

Reading
25 minutes of immersion - customized lesson
Learning a language by yourself is very difficult.
You don't know where to start, or how to improve to take your language abilities to the next level.
Let me design the perfect lesson for you !
I can customize a lesson according to your needs to help you reach your goals.
You do not need to buy any textbook or material, as I can send it to you before the lesson.
Material:
Original Material
Lesson Pack Details:
This is a 3-lesson pack. You will be issued 3 free coupons when your first lesson is confirmed by the tutor so you can request the remaining lessons. Please note that all requests related to this pack must be taken within 70 days of the confirmation date.
Lessons offered by this tutor
Feedback from students
Merci Claire, c'était un bon cours! 教材も興味深く面白かったです。

Claire est une meilleure professeure! :-) Le sujet de texte était intéressant. Merci Claire!

C'était très bien :-) Le sujet était intéressant et modern. Merci Claire!

カスタムレッスン初回でした。今までよりも時間が長くなり、よりたくさんフランス語で話せて良かったです。ただ、今は話す事で手一杯になりがちなので、これからはClaire先生との会話も楽しめるように頑張りたいですね。

オリジナルのテキストを用意して下さり、 レベルに合わせた指導をしてくださるので、 とてもわかり易く、どんどん身についていくのがわかります。テキストの予習をしておくと、スムーズにレッスンが進み、わからないところの質問をあらかじめ用意しておくと、さらに深い学びができます。クレール先生のお陰で、フランス語の学習がとても楽しいです。