❀Your Classroom❀〈10 Times〉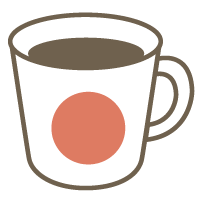 Japanese

Pronunciation

Grammar

Listening

Reading
*こちらのクラスは、私とのレッスンを継続している方のみとなります。まずは「4回コース」の受講をお願いします。
【I will send you correct expressions and words in the Skype chat box while we talk. Feel free to utilize them both during and after this lesson.】

Are you interested in creating a customized lesson for you? For example, you might want me to teach you… 


①Grammar
→Study only particles
→Study only tense

②Conevrsation
→Honorific/Direct speeches


③Kanji
→Want to be able to read kanji, or want to learn radicals (Bushu)… 


④News
→Want to read editorials 


⑤Reading comprehension
→Want to read a famous Japanese book 
→Practice reading
⑥Want to overcome my weaknesses…and etc… 
〈Topic〉
①Daily conversations, Hobbies
②News 
③Politics 
④Japanese Culture 
⑤Travel to Japan
⑥Reading Comprehensions 
⑦Role Plays
⑧Mexican Culture
⑨Travel to Mexico 
⑩Anime 
⑪Movies 
⑫Comics, Manga 
I am excited to see you in my lesson! 
Let's say, if you want to study grammar in the first half of this lesson and spend the last half for the conversation practice, that is fine too! 

Yukiki☆
 
【 Cafetalk Translation / December 2018 】
Lesson Pack Details:
This is a 10-lesson pack. You will be issued 10 free coupons when your first lesson is confirmed by the tutor so you can request the remaining lessons. Please note that all requests related to this pack must be taken within 90 days of the confirmation date.
Lessons offered by this tutor
Feedback from students
Me 預約完後老師會先給你一篇新聞文章與問題,請你先研讀,在課中與老師討論。老師會引導你講話,請不要害怕盡量發言。

Yukiki老師在對話過程中都會不斷給予回饋,笑容甜美且態度溫和,非常適合初學者的人來練習對話能力。

老師的課程都會帶有對話主題,並在過程中不斷引導學員說話,真的可以學到很多東西,值得推薦!