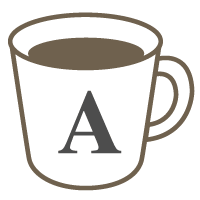 English

Listening

Vocabulary

Speaking
Practice English with Hapa Eikaiwa Podcasts!
Hey! Do you like Hapa Eikaiwa podcasts? Would you like to practice what you learn? Then this lesson is perfect for you!
In this lesson we will:


study a podcast from Hapa Eikaiwa (https://hapaeikaiwa.com/)


have a discussion about the podcast


learn new vocabulary and phrases heard in the podcast


and make our own sentences using what we learn!


After the lesson, I will send you a review of your speaking performance, vocabulary list and sentences that we made.
I hope to study with you soon! See you!
Happy Learning,
Brian R.
Lessons offered by this tutor
Feedback from students
We went over Hapa Eikaiwa video how to decline politely, and I asked him many questions. He gave me a lot of hints to increase my comprehension of unknown words and phrases. Thanks, Brian

体調も良くなられて安心しました。ディスカッションも楽しかったです。かなり実践的ですぐに使えそうです、 説明が上手でわかりやすいです。 今回はそれにプラスして文法の質問もできてよかったです。よくわかりました。 ありがとうございました!

Hapa eikaiwa Podcast を使ったレッスンです。 事前に内容とフレーズは理解しておいた方がスムーズに進みます。好きなエピソードをリクエストできるので、是非おススメです。 レッスンまでにBrian先生も聞いていただいているので、これは説明が必要、又は つまずきやすい点をピックアップされているようで、その点もありがたいです。実際に作った文章をより自然に手直しされます。しかもタイピング速いです。25分、大変内容が濃いです。 最後に、前からいまいちすっきりしなかった、Evetually と Gradually 、のニュアンスの違いを説明していただきました。これは本当にややこしい。 これで、迷わず使えるようになりました、ありがとうございました!

Thank you for today's lesson. Brian Tr spoke very fast, I could practice speaking and listening as like native people's usual conversation.

わかりやすくフレーズの使い方を説明してもらえます。自分でも文章を作るのでかなり実践的で中身が濃いです。 又、タイピングが速いです、熱心に説明していただけるので、こちらも頑張ろう!という気にさせてくれます。 おススメです。