"World's Famous Couples!"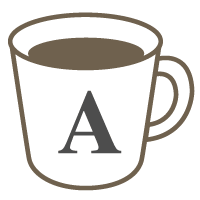 English

Pronunciation

Listening

Reading

Vocabulary
Happy Valentine's Day! Have you ever wondered who the 15 most famous couples are throughout history? This fascinating and intriguing lesson is a fun and interesting way to study English. Come find out who fell passionately in love!
Dear Cafetalk Community,
Happy Valentine's Day!
As the special day approaches, why not
"kill two birds with one stone?"
(<-- American idiom)
1.) You can study English in a fun, informative, and intriguing way!
2.) This is an interactive class where you can practice your English reading, speaking, and listening skills.
3.) Discover intriguing facts about 15 famous and passionate love affairs!
4.) You can learn about Western history at the same time!

[Some of the "World's Most Famous Romantic Couples" are covered in the lesson!]

* Romeo and Juliet

* Cleopatra and Mark Antony

* Grace Kelly and Prince Rainier

* Helen of Troy and Paris

* Napolean and Josephine

* Elizabeth Taylor and Richard Burton

* John F. Kennedy and Jacqueline Bouvier Kennedy (Onasis)

etc.
If you like love stories that have endured the test of time, and you would like to discover what makes these relationships so romantic and special, then I believe this lesson is for you!
--------------------------------
[You might want to find out further information about the "Valentine" couples, f
or example,
...]
Where did they meet?
Was it love at first sight?
What was the attraction?
Did they face any obstacles along the way?
Did their love last?
Was their relationship volatile and tumultuous, or calm and loving?
Why did this relationship story stand the test of time?
etc.
----------------------------
[Structure of the lesson:]

I will provide a colorful, visually appealing worksheet that provides the material and information covered in the

"Valentine's Day"

lesson.
1.) You will read 5 short paragraphs in English about each of the well-known couples.
2.) I will ask you questions in English about what you just read about the first 5 couples.
3.) You are allowed to look at the material to find the answers.
4.) Afterward, we can have a discussion about the material you just learned in the lesson.
----------------------------------
[The various English skills you will develop in this lesson:]
* reading
* listening
* speaking
* comprehension
* pronunciation
-------------------------------------
[*Note:]
-->
I recommend this lesson for

"intermediate"

to

"advanced"

English-speakers. The reading materials in English are brief and from the "Easy Reads"

section -

reading level.

Don't worry though... You can look for the answers in the worksheet. Also, you don't have to prepare for anything before the lesson. *If you don't know the answer, I can provide "hints" in English and Japanese, if necessary.
[*Please be prepared to spend at least 30-45 minutes to complete the lesson.]
If the above

"Valentine's Day" Special English Lesson

sounds interesting to you, please contact me. Please take a look at my profile page for further information about my academic credentials, professional resume, and personal experiences.



[Web page for the "Valentine's Day" Lesson:]
https://cafetalk.com/column/read/?id=111978&lang=en
I look forward to seeing you soon!



"Happy Valentine's Day!"

Warmest regards,Lady Ayame

Lessons offered by this tutor
Feedback from students
クリスマスレッスンに引き続いてバレンタインデーのスペシャルレッスンを受講しました。盛りだくさんの内容で、新しい語句や表現に出会えることができました。興味をもったカップルの話は、調べてみたいです。

Ayame先生は、いつもとても楽しい教材を準備されています。今回もバレンタインにちなんで"World's most famous Couples"のテキストが、とても素敵で楽しい読み物のようになっています。またクイズも楽しく、あっという間に時間が過ぎていきました。 私はあまり映画に詳しくはないのですが、先生がいろいろ熱心に詳しく説明してくださるので、とても楽しいレッスンになっています。いつも熱意がとても感じられる授業で、素敵な先生だなと思っています。