Conversation with Brian ~ Fluency Pack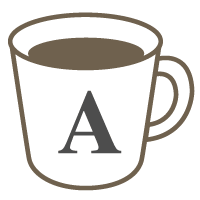 English

Pronunciation

Listening

Speaking
Let's practice conversation and become fluent speakers!
Hello! Let's practice and improve your English conversation together and help you become fluent in English conversation! Save 5000 points on 10 conversation lessons!
This lesson is good for any level. Beginners welcome!
In these lessons we can:


Talk about anything you want, like life, work, hobbies, travel or studying English!


Choose a topic together and practice having a discussion about a big topic, like politics or a world issue.


Share opinions and ideas


Improve vocabulary, grammar, listening, and speaking skills


You will receive a review after this lesson!
After the lesson I will send you a detailed review of your speaking performance, and a vocabulary list for you to review on your free time.
I'm looking forward to having a great time talking to you! See you soon!
Lesson Pack Details:
This is a 10-lesson pack. You will be issued 10 free coupons when your first lesson is confirmed by the tutor so you can request the remaining lessons. Please note that all requests related to this pack must be taken within 60 days of the confirmation date.
Lessons offered by this tutor
Feedback from students
He let me choose a topic in advance before his lesson starts, so I can enjoy talking about what I'm interested in every time. When I can't find proper English expression, he always explains slowly with simple words. His explanation is lucid, so I can have a fruitful time. Thank you Brian as always:)

Today's topic was "abbreviations" and "acronyms". I didn't know the diffirence of them, so he explained about it with lotta examples. I knew some of abbreviations, but I didn't know which one is used commonly. So I've learned a lot from his lesson. Thank you Brian :)

ブライアンは親切でアメリカの文化について教えてくれた。個人的にとてもレッスンを受けた甲斐があったと思える授業だった。 Brian is very friendly teacher and he taught me bunch of things about US culture. It was such a fruitful time. So I deffo wanna take his lesson again!!

いつも 私のわけのわからない英語を適切な文章にしてくださって その理解力に助けていただいています。 穏やかに辛抱強く私の回答を待ってくださったりと そのお人柄の良さに感謝しています。