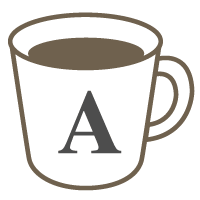 English

Good for beginners

Travel

Speaking
Business? Home-stay? Sightseeing?
This class aims to provide a reassuring preparation for anyone heading to the UK, perhaps for the first time! Familiarize with the English accent and acquaint yourself with British life and customs.

We can talk about your itinerary and I can help you with any matters which might be on your mind.

For example, British v American English..... Do you know the difference?


So, pour yourself a nice cup of tea (or coffee) and let's talk!
All levels welcome!
Lessons offered by this tutor
Feedback from students
ロンドンの有益な情報をたくさん頂きました。ぜひまた受講したいです!

This time session was also great conversation. I could get a lot of information about local spots in London as well as many specific British English terminology. He is a very professional teacher. 今回のレッスンもとても有意義な会話を楽しむことができました。ロンドンのローカルスポットだけでなく、UK英語の用語の情報も得ることができました。とてもプロフェッショナルな先生です。

This time session was also very nice. Greg is very accessible teacher, meanwhile he can answer your question in Japanese even if you cannot speak English very well. Pretty sure, you would feel very comfortable if you take Greg's lesson! 今回もとても素晴らしいセッションでした。 グレッグ先生はとても話しやすい方で、その一方で、英語がそれほどできない生徒には日本語で回答してくださいます。 もしもグレッグ先生のレッスンを受講されたら、とても快適に感じると断言できます!

Today's lesson was also awesome as usual. Greg kindly provide much of useful UK local information as well as the difference between US English and UK one with very friendly attitude. If you are considering to learn English or to study abroad, in particular UK, you should take his lesson. —————————- 本日のレッスンも、とても素晴らしい内容でした。 グレッグ先生は役に立つイギリスのローカル情報だけでなく、アメリカ英語とイギリス英語の違いを親切かつフレンドリーに教えてくださいました。 もし、あなたが英語を英語を学ぼうと思っているなら、あるいは海外(特にイギリス)に留学することを考えているなら、グレッグ先生の授業を受けると良いでしょう。