Spanish: Intermediate / Advanced Level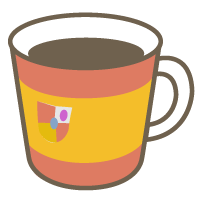 Spanish

Pronunciation

Grammar

Reading

Vocabulary
Spanish for intermediate and advanced levels!
¡Hola!

Improve your Spanish (Intermediate / Advanced level) and have some fun!

You can choose a topic for the class (daily routine, numbers, weather, country vs. nationality, professions and job offers, description of persons and objects, hobbies, your free time, family relations, clothes, food, in a restaurant / in a bar, cooking / recipes, writing emails / postcards, my house / apartment, ask for / give directions, in the city, travelling, booking a hotel room, how to buy transport / theater / cinema tickets, plans, congatulating / inviting someone to an event, shopping, past events and travels, life of a person, health, movies / theater, recipes / cooking, expressing opinions, etc.)

I will provide all materials OR we can work with your materials if you like!

Classes can focus on reading, pronunciation, grammar, vocabulary, speaking - all depending on your preferences.
Lessons offered by this tutor