Let's read "Japanese Folk Tales"♪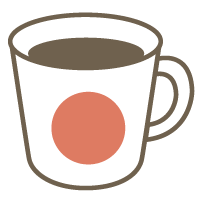 Japanese

Pronunciation
Shadowing

Reading

Speaking
Let's read "Japanese Folk Tales" together!
We'll read "Japanese Folk Tales" aloud in this class.
This class would be suited for advanced learners.
The topic would be "Momotaro" or "Hanasaka Ji-san"
You can choose either one you like.
I'll send you the file after the class request gets confirmed.
You'll be able to increase your vocaburary by reading the Japanese folk tales♪
【 Cafetalk Translation / January 2019 】
Material:
Original Material
Lesson Pack Details:
This is a 3-lesson pack. You will be issued 3 free coupons when your first lesson is confirmed by the tutor so you can request the remaining lessons. Please note that all requests related to this pack must be taken within 90 days of the confirmation date.
Lessons offered by this tutor
Feedback from students
ありかわ先生、先日はありがとうございました。次回も桃太郎の音読レッスンを楽しみにしています。宜しくお願い致します。