Let's read Japanese newspapers (three lessons pack)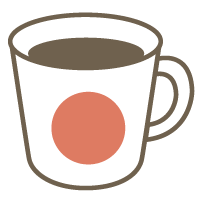 Japanese

Pronunciation
Shadowing

Reading

Vocabulary
You can increase your vocabulary by reading Japanese newspapers!
In this lesson, we will use Japanese news papers.
This class is for advanced learners.
Also this is three lessons pack.
The topic is different from each class.
I'll send you the article of the class's topic after class request gets comfirmed.
If you want to learn new vocalburary or practice pronounciation, this class is perfect for you.
【 Cafetalk Translation / January 2019 】
Material:
Original Material
Lesson Pack Details:
This is a 3-lesson pack. You will be issued 3 free coupons when your first lesson is confirmed by the tutor so you can request the remaining lessons. Please note that all requests related to this pack must be taken within 90 days of the confirmation date.
Lessons offered by this tutor
Feedback from students
今日のレッスンはいくつかの慣用句を勉強して、先生の説明は非常に詳しくて分かりやすい。また、同じ語句の違う読み方が意味も違うのを教えていただきました!今日の授業は充実でした。

毎週先生と日本語を練習して話して,嬉しいです。 細かなところまでも詳し説明してくれて,正しい日本語の使い方を習えます。

今日はありがとうございます。自分の仕事の件ですげと,先生が相変わらず詳しい説明してくれて,本当に助かりました。これからもどうぞよろしくお願いいたします。また来週。

毎週先生と話す時は時間の経つのが早いです。内容が充実だし,日本文化について詳しい説明してくれて,本当に大変勉強になりました。 いつもありがとうございます。これからもどうぞよろしくお願いいたします。

今回日本文化とか地理とか教えてくれてありがとうございました。大変勉強になりました。次回もよろしくお願いします。