Movie Mania!...Who Said It?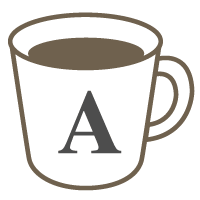 English

Listening

Reading

Speaking
General Discussion
Are you an American movie fan? I think you'll enjoy this lesson if you know a lot about classic Hollywood movies and famous movie quotes! Most American native-speakers know these movie lines. Why not give it a try?
Hello Cafetalk Community!
New Lesson! "Movie Mania!... Who Said It?"
Welcome and thank you for your interest in this unique and fun lesson! This is a text-based quiz that includes
"85 Questions"
about
movie quotes
from classic Hollywood films. For example, have you seen the films
"Star Wars," "Casablanca," "Gone with the Wind," "The Godfather," "The Wizard of Oz," "Taxi Driver,"
and other all-time favorite American movies? In that case, you'll probably do an excellent job on the quiz!
[*I have been a professional, working actress in Hollywood for a long time. If you're so inclined, please take a look at my YouTube Channel to see my acting work on American TV Shows and films:]
https://www.youtube.com/watch?v=bQZi08vcOP8
Since I have been a
professional actress
in Hollywood and acquired over 50 credits on
IMDb
(Internet Movie Database), I am extremely familiar with countless American movies.
[This is my IMDb webpage:]
https://www.imdb.com/name/nm0861069/?ref_=nv_sr_1
In addition, I graduated from
UCLA
(University of California, Los Angeles) with a Bachelor of Fine Arts (BFA) degree in Theatre Arts, so I also know the history of the entertainment business well.
More recently, I got a
Master's degree
in
"Library and Information Science"
from the
San Jose State University
. After graduating, I worked at the
Santa Monica Main Public Library
for 8 years, so I am familiar with all types of literature. Since most movies are originally based on books, I have read the book and watched the movie based on the same book in
"Film and Literature"
class at UCLA.
Adorned with colorful photographic visual aids, I will provide a worksheet with 85
multiple-choice questions
about a variety of famous quotes from well-known movies. All you have to do is guess which movie the quote is from, or fill-in-the-blank to complete the line from the movie. Doesn't that sound like fun?
[Sample Question:]"I'm not afraid. I can be brave like you. But I know I shall be homesick for you, even in ______________." (Little Women)



a.) life

b.) heaven
c.) space
[Elizabeth Taylor, June Allison, Margaret O'Brien, and Janet Leigh in
"Little Women"]
[It's okay if you don't know the movies or the quotes!]
If you don't know the movie quotes already, that's okay too! Don't you think it's a fun way to learn the quotes using your English comprehension and sense-making skills? During the lesson, I will give you hints in English along the way so you can work on your speaking skills too! Why not challenge yourself to this intriguing quiz to improve your English?
The muse for this lesson evolved from my love for movies! Please give this lesson a try, especially if you like Hollywood movies too! To see further information about my personal and professional background, as well as a list of other lessons that I offer, please take a look at my profile page.
PS: The
answer
to the multiple-choice question above is -->
b.) heaven
Thank you for your interest in this lesson. I look forward to meeting you soon!
Warmest regards,
Lady Ayame
(Patricia Ayame Thomson)
[Marlon Brando in "The Godfather"]
[Vivien Leigh and Clark Gable in "Gone With the Wind"]

[Robert DeNiro in "Taxi Driver" (1976)]

]
[Judy Garland in "The Wizard of Oz"]

Material:
Original Material
Lessons offered by this tutor
Feedback from students
Thanks Lady Ayame's taught. It was a real pleasure meeting you! I enjoyed speaking to you in English and know the story of movies. You know the famous movies very well. I was truly impressed to learn movie details from a movie star-Lady Ayame. I admire you for your professional. Thank you for sharing me a lot of English videos and learning channels. 謝謝Lady Ayame老師的教導。非常榮幸的見到您!我很喜歡跟您說英文以及瞭解電影的故事情節。您對知名電影都非常瞭解。從電影明星-Lady Ayame老師身上學到電影細節給我留下了深刻的印象。我很欣賞您的專業。謝謝您分享了很多英文的影片以及學習頻道。

映画のせりふの穴埋め問題はかなり難しいですが楽しく授業を受けられました。

あらゆるジャンルの映画からの名セリフが問題です。昔見た映画だといつも日本語字幕付きだったので、意味が知らない単語なんか出てくるとズバリ答えられない問題が多くてなかなかに手ごたえがありました。何度も見た大好きな映画からの問題だとパッとわかり、また、正解できなかった問題でも「へ~こんな単語(意味)だったんだぁ」とそのセリフの意味を深く考えることにり、ますます映画の世界に浸りたい、英語をもっとしっかり身に付けたいと思わせてくれる映画好きの私には堪らないレッスンでした。

久しぶりでレッスンを受けましたが、依然と変わらずとても楽しい時間を過ごせました。好きな映画をテーマとしていることもありわくわくしながら進めることができ、またリラックスした中でやり取りできたので思いのほか英語が口からすんなりと出てくれました。気持ちがはいることで英語は話しやすくなるということが良く実感できたレッスンでした。近いうちに続きを受けようと思います。ありがとうございました。

久しぶりに受講しましたが、とてもフレンドリーであっという間に時間が過ぎました。 又、受講したいと思います。