Beginning Japanese Lesson - Let's talk!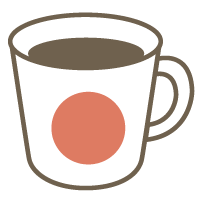 Japanese

Good for beginners

Business
Coaching

Pronunciation
This course is perfect if you are a beginner studying the Japanese language. Learn easy Japanese phrases, words, and expressions. Primarily a free talk lesson!
Hello, members of the Cafetalk Community!
This lesson is good for students who are beginners in learning the Japanese language. Why not learn easy Japanese phrases and words to express what you want to say to friends, coworkers, and foreign visitors? In addition, you can learn useful Japanese phrases for traveling, phone conversations, and improving your basic communication skills.
I am a friendly and gentle tutor, and I would love to have the opportunity to meet you and communicate with you in Japanese. I think you will enjoy learning how to speak Japanese in this beginner's lesson.
* * * * * * * * * * *
[Personal Background:]
To give you a little idea about my background, I was born and raised in Tokyo, Japan until I was 18 years old. Although I went to an American School in Japan, I lived in a Japanese community surrounded by Japanese people. I grew up with many Japanese friends, work associates, and watching Japanese television shows. As a result, I am bilingual in both Japanese and English, and I am extremely familiar with the Japanese culture, traditions, and worldview.
If you are interested in learning the fundamentals of the Japanese language , please send me a lesson request. I will make our conversation as interesting, entertaining, and informative as possible. I hope I have a chance to meet you and see you soon! Thank you for reading the lesson description. I appreciate your interest and consideration.
Warmest regards,
Lady Ayame
Lessons offered by this tutor
Feedback from students
It was great!! I highly recommend her lesson. She was very friendly and enthusiastic.