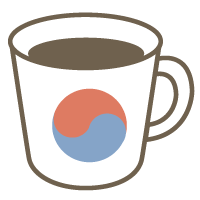 Korean

Good for beginners

Travel

Method Oriented

Grammar
This class is for beginners of Korean.
This class is for beginners of Korean. You'll learn Korean in the order as following; Hangul pronunciation, greeting, business card, number, location, family, verb and adjective.
We'll more focus on conversation than Korean which is only for exam.
You will also be able to learn Korean way of thinking and culture.
【 Cafetalk Translation / January 2019 】
Lesson Pack Details:
This is a 4-lesson pack. You will be issued 4 free coupons when your first lesson is confirmed by the tutor so you can request the remaining lessons. Please note that all requests related to this pack must be taken within 45 days of the confirmation date.
Lessons offered by this tutor