Sentence Patterns for Beginners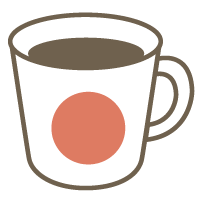 Japanese

Grammar

Speaking
Practice with sentence patterns!
I'll choose some sentence patterns to work on, then you'll make as many sentences as you can. Be creative! It's fun!
This lesson is for elementary level. (JLPT N5/N4)
Please let me know in advance if you have any specific areas that you want to work on.
Goals : Being able make sentences by yourself!
Being able communicate with people in Japanese!
Material:
Original Material
Lessons offered by this tutor
Feedback from students
Great lesson and material. Kayo-sensei gives good energy and encouragement to the lesson and keeps the conversation flowing with prompting when I forget words or not sure how to phrase things. Thank you Kayo-sensei!

Kayo Sensei does a great job introducing new sentences patterns and explaining how to use them naturally. She takes thorough notes and sends them afterwards, which really helps me study! She's very encouraging, and I feel like I'm able to practice the new sentence patterns a lot in just 25 minutes.

Kayo Sensei did a great job at making sure I understood new sentence structures and words. She takes great notes in the chatbox, and I really appreciate that she sends a worksheet ahead of time and then feedback afterwards. I feel motivated to study more!

My first lesson went really well! Kayo sensei was easy to talk to and made sure to explain what I didn't understand. The worksheet she provided is helpful both for the lesson and for studying by myself. She also writes down new words/phrases that I didn't know or used incorrectly in the Skype chat. If you want to get more comfortable making your own sentences in Japanese, I recommend this lesson!

Kayo先生は優しいです。シッスンの前に、ワークシートがあります。シッスンノートは詳しくてはやいです。このシッスンは私に役立ちます。