Portuguese Conversation - 30"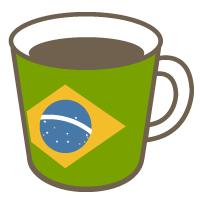 Portuguese

Listening

Speaking
General Discussion

Roleplaying
Let's have a chat to practice your speaking and listening skills
This lesson is about listening and speaking portuguese.
The major issue students face when learning portuguese (or any language) is lacking actual practice. Being able to read a text book and / or reply correctly in academic portuguese to a teacher, and being able to have a daily conversation with some portuguese people are things completely different, yet complementary.

In this lesson, we can have daily conversations with focus on listening or speaking. The topics can be requested by the student (business conversation, travel conversation, cuisine related conversation, etc...) or I can prepare some topics for you.

During the lesson, I can correct and explain your mistake if you want, or just chat together and have little wrap-up in the end with axis of improvement.
Lessons offered by this tutor