Look at Pictures and Talk About Them!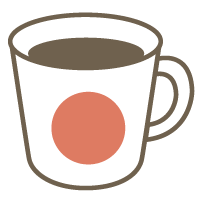 Japanese

Grammar

Vocabulary

Speaking
Picture + Discussion
Your Tasks :
① Describe a picture in Japanese!
(I'll send you one through skype.)
② Have a fruitful discussion on the topic!
All levels welcome!
Build up your vocabulary and speaking skills!
Material:
Original Material
Lessons offered by this tutor
Feedback from students
ありがとうございました。先生のレッスンはいつも面白くて、たくさんの会話をして、間違い言葉も直していただきます。今日は初めて写真のレッスンをして、写真について、いろいろな討論をして、楽しかったです。

Very professional and well prepared teacher. This is not the usual class were the teacher kind of wait for you to make everything. She leads the conversation very smoothly but firmly, you just have to follow her. Totally recommend for students who are fed up with lazy conversation teachers who don't prepare their class.

Kayo sensei is really a nice teacher. No matter how bad my Japanese was, she always worn a kind smile. Other than helping me in describing the photos by asking me numerous questions, she also gave me much information related to latest Japanese trend and the current situation of seasonal bazaars in Japan. It makes the short class interesting and enjoyable. Thanks for giving me the enjoyable moment!

It was the first time I took Ito sensei's class. I thought I would not be able to perform well during the class because of my poor Japanese. With patience, Ito sensei helped me in depicting the pictures by asking me numerous questions that made me feel easy during the class. It boosted my confidence in speaking Japanese. It motivates me to take more classes from Ito sensei. See you later, Ito sensei!