"Role Play in English" (Any situation is welcome!)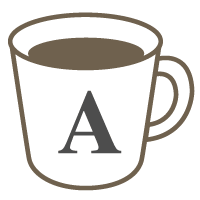 English

Good for beginners

Interview Prep (for school or applications)

Vocabulary

Speaking
Would you like to practice for an "English Speaking Interview?" We can perform role-play about any conversation or situation that you prefer. (Eg: restaurant etiquette, teacher-parent school conference, traveling abroad, medical visits, etc.)
Hello Cafetalk Community!
My name is Lady Ayame and I am an English tutor. I thought I would fulfill a specific need and it would be beneficial to add a "Role Play in English" Lesson!
First, I am a professional and trained actress in many areas of acting, including "improvisation." Apart from my prolific work in American films and TV Shows, I have trained with improvisation groups called "The Actor's Gang" and "Cold Tofu." I feel my background as an actress gives me the additional qualifications to conduct role-play lessons. I am used to speaking impromptu and ad-libs within the context of the situation.
[Definition: Improvise]
1. create and perform (music, drama, or verse) spontaneously or without preparation.
Example: "The ability to improvise operatic arias in any given style"
synonyms:
extemporize

,

ad lib

, speak impromptu

------------------------------------------------------------
Have you ever wanted to practice a specific dialogue, scenario, or speech with someone else out loud? Practicing the situation with me out loud first will help you prepare for the real-life experience. The difference is that your mind will trigger the thought that you have experienced the situation before, and it will automatically know what to do and what to say. As a result, in the real experience, you will get an automatic sense of familiarity and comfort, as well as a sense of confidence that you didn't have before.
[Example situations:] --> I can perform any type of conversation appropriate for any situation



Job Interview for a position that requires English-speaking skills




Interview to apply for an International school or university




Practice for an "English Speech Contest"




Shopping in a foreign store abroad




Hotel Reservations and Lobby Reception interaction




Practice for an "English Presentation" for school or work




Speaking to officials at the airport while traveling




Speaking to the waitress or waiter in a restaurant abroad




Travel Agent -- Speaking English with clients




Administrators at a University -- welcoming a foreign professor attending a conference




etc.




( I can accommodate a wide variety of different situations depending on your needs)



If you would like to practice any situation out loud, this is the lesson with you! You will feel a lot more comfortable interacting with someone in a given situation if you have practiced it before.
For instance,
t
he comfort level affects your speaking ability during the interview. As a result, it will be helpful for your brain to know that you have
already
experienced the situation during the "Role Play" Lesson. This knowledge automatically gives the person a sense of familiarity, comfort, and confidence when they experience the same situation in real life.
Give the "ROLE PLAY" Lesson a try! You just might find it beneficial to practice your interview or speech out loud. Keep practicing until you feel comfortable and confident enough to face the real situation.

I wish you the very best and only wish to help! If you feel this lesson would help you, please request a lesson at any time. If possible, please let me know what the situation is that you want to enact before the lesson.
Thank you for your interest in this lesson, as well as my profile page! I would appreciate the opportunity to meet you. It's nice of you to read this lesson description. Have a wonderful day!
Warmest regards,
Lady Ayame
Lessons offered by this tutor
Feedback from students
リクエストしたシチュエーションに沿って丁寧にレッスンしてくださいました!今日教えていただいたフレーズは早速明日から実践してみようと思います:)

病院へ行った時のロールプレイをしました。いろいろなケースを考えてくださり、勉強になりました。

Ayame先生と医者に行った時のロールプレイをしました。ドクターに会う際、私のボキャブラリーが足りなくて毎回、ドクターと会うのが嫌になってしまっていましたが、Ayame先生と事前にロールプレイをできたので、これからはもっとリラックスして病院に行けそうです。また、今まで言えなかった希望についてもどう言っていいか教えてもらえました。ロールプレイの最中は、女優さんってオーラで本物のドクターを話ているようでした。すごい!ビックリしました。本番でも緊張しないで言えるように、Ayame先生と練習していきたいです。

英語での面接があった為に受講しました。ロールプレイはもちろん、自己紹介の内容もアドバイスしていただきました。とても美しい英語を話されるので全てのレベルの方におすすめです。無事に一次面接突破。二次面接前もレッスンを予約します!

楽しいレッスンをしていただき、どうもありがとうございました!