英語を話しましょう! Lets Talk English!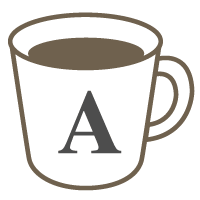 English

Good for beginners

Business

Industry-specific

For Children
あなたの英語を改善したいですか? Do you want to improve your English?
こんにちは あなたの英語を練習し、改善したい場合,あなたが初心者であれば問題ではありません,中級または上級学生このクラスはあなたのためです!

私たちはあなたの発音、語彙、文法やあなたが改善したいものに取り組むことができます。


あなたが構造化されたコースに従うことを望むなら、私は初心者から上級者まで構造化された英語コースを持っています。
私は5年の経験を持つアリゾナ州立大学の認定を受けた教師ですので、私たちは素晴らしいことをしようとしています!
今すぐあなたのクラスを予約! :)



Hello! If you want to practice and improve your English, it is not a problem if you are a beginner, intermediate or advanced student This class is for you!
We can tackle your pronunciation, vocabulary, grammar and what you want to improve.

If you would like to follow a structured course I also have a structured English course from beginner to advanced that you can do with me!

I am a teacher certified by the Arizona State University with 5 years of experience so we are going to do great!


Lessons offered by this tutor
Feedback from students
Xmasの準備もある朝9時に、わざわざレッスンをしていただき、ありがたい限りです・・・! なかなか私の頭の回転が思うようにいかなかったにも関わらず、笑顔で優しく対応してくれました。

どんなレッスンをするのか。の説明は、初心者では理解は難しいと思われる英語でした。が、レッスン内容はbeginner・greetingでした。(こんなことをやりますの紹介だったので個々のレベルに合わせたわけではないのかもしれませんが…)発音も習いましたが、American English / British Englishではなく、独特のなまりがあるように思われました。ヨーロッパ系の発音なのかも?しれません。真摯に対応してくれますので、お人柄は良さそうです。