Fun Conversational Japanese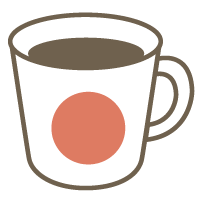 Japanese

Speaking
General Discussion

Roleplaying
Conversational Japanese
Enhance your listening and speaking skills through conversation!
I'll check your sentences and pronunciation, then correct mistakes if any or offer you suggestions. I'll send you notes after each lesson so that you can review them.
Don't forget to have fun!
Lessons offered by this tutor
Feedback from students
先生はとても親切で会話が楽しかった。授業が終わった後話の内容もまとめてノートを作っていただいてうれしいです、こんな自由会話も復習ができで良かったです。これからも先生ともっと話したいです、言いたいことがもっとつたえられるように頑張ります。

This time, I was bold to show my handmade cards to sensei and try to introduce my cards in Japanese. As usual, I love the sought-after review a lot. The natural and corrected form of Japanese has been shown in it. It is very useful for me. Furthermore, I love the simplification of her review, it make me at ease whenever I go through the review. Only if sensei wouldn't been bored by my cards!!! Looking forward to meeting you!!!

Kayo-sensei's lesson is great value for the money. The thing that stood out the most about her lesson was the level of professionalism. Even though it was a free talk lesson, she managed to stay focused on helping me with my Japanese. Other teachers that I've had first lessons with often drifted into just plain free talk, which is not how I want my lessons to be. The other thing is the nice lesson summary that she sent back to me after the lesson. This is really useful and I plan to keep referring it to review. I look forward to taking her lesson again soon.

I've had two lessons so far, and both have been really helpful. Kayo-sensei always knows how to help me express what I want to say, and both times she has sent me a word doc reviewing new vocab and sentence patterns. Highly recommended!