Schritte international: A1 / A2 / B1【90分】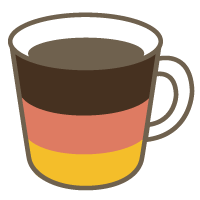 German

Grammar

Listening

Reading
16歳 ~ 大人対象【!2,500P お得!】
* 4レッスン分で5レッスン受講可能! レッスンパックのお申込みで、実質1レッスンが無料になります!

** レッスンは続けて予約することも可能です。受講期限は70日となります。各レッスンの長さは90分です。

*** 初回のレッスン完了後はポイントの払い戻しはできません。あらかじめご了承ください。


ドイツ語学習者の皆様、

このレッスンはネイティブスピーカーと一緒にヨーロッパ言語共通参照枠に基づく教科書(Schritte international 1 ~ 6)を使用しながらドイツ語を身に付けていくレッスンになります。1冊目と2冊目でA1レベル、3冊目と4冊目でA2レベル、5冊目と6冊目でB1レベルを達成し、ゲーテのドイツ語検定試験の対策練習にもなります。

対象者: A1・A2・B1レベルのドイツ語を身に付けたい学習者
対象語学レベル: A0(初心者)から
対象年齢: 大人
対象年齢の幅: 16歳 ~ 99歳
レッスン方針: A1・A2・B1のドイツ語レベル、ゲーテのドイツ語検定試験対策練習、ドイツ語のレベルアップ
レッスン内容: 文法・言い回し・読解・リスニング・スピーキングの練習・ディクテーション・作文作成・ドイツ文化の紹介
教材: 教科書 + 出版社の配布教材 + 独自の配布教材

* このレッスンは教材を使用しますが、Schritte international 1 ~ 6 の中でご自身のレベルに合ったテキストのご購入をお願いいたします。

何かご質問、ご不明な点がありましたらお気軽にご連絡ください。

ナオミ


Zeichnen ist Sprache für die Augen, Sprache ist Malerei für das Ohr.
(Joseph Joubert)
Lesson Pack Details:
This is a 5-lesson pack. You will be issued 5 free coupons when your first lesson is confirmed by the tutor so you can request the remaining lessons. Please note that all requests related to this pack must be taken within 70 days of the confirmation date.
Lessons offered by this tutor
Feedback from students
Naomi-san is a really great teacher, I can't tell you how much I appreciated her support. I did try different teachers before her, in real class or online study. I only regretted that I didn't meet her early enough! She is really professional, knows exactly what I need and makes a plan with me to work towards my goal. She noticed my small mistakes and gives examples to make me understand the grammar behind the mistakes. I started with 45 mins, then 60 mins, now finally 90 mins. I always feel every second is very enjoyable. She is a very reliable teacher, I feel if you can have her support, you will get improve easily in a short time. Besides study, she is very nice as well, she shared with me her personal experience which also very helpful for my visa. I hope to visit her in Germany this year. Hope to keep in touch, and be her student again. Thank you very much for being so amazing!