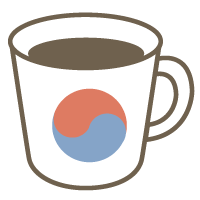 Korean
Primary Schoolers

Speaking

Songs
Is there any lyrics that you want to know? Anything you want to know about K-pop culture?
Are you a huge fan of the K-pop? Or just interested in? BTS?
Let's talk about all the things about K-pop! I can surely say that I was a huge fan of the K-pop idols for a loooong time haha. So there's lots of things we can talk about this area.
*Orignally, this class is translate and sing K-pop together! But if you just want to talk about K-pop, K-pop culture, it's totally fine.
*Suggest me what music you want to learn at least 2days before class starts.
(I have to get ready for class.)
(If you don't have any specific music in mind, I can recommend some indie or my favourite Idol Kpops)

* You can choose what language you want to use during the class. (Korean / English)

* As a feedback, translated lyrics will be given!
Lessons offered by this tutor