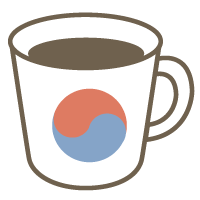 Korean

Business
Presentations
Negotiation
Customer Service
You will study business Korean such as interview in Korean, presentation and meeting through this class.
This class is for those who use Korean at their work.
We'll study business Korean such as customer service, interview, business trip to Korea, meeting with koreans and presentation in Korean. I'll use different textbooks depends on students and we also might do role-playing.
Basically we'll focus on polite Korean words and how to make consistent sentence in this class.
【 Cafetalk Translation / January 2019 】
This tutor is currently on leave or vacation.
Lesson requests can be made after Jun 20, 2019.
Lessons offered by this tutor
Feedback from students
오늘은 감사합니다. 선생님과 이야기해 보고나서 다양하게 자신의 약점이 알겠습니다. 대화는 할 수없는 것은 아니고 표현 방법이 한국 고유의 것이 있기 때문에 의사 소통이 어려운면이 있습니다 . 이 점을 중점적으로 공부하고가는 것이 새로운 단계가 될 것이라고 생각합니다. 앞으로 잘 부탁드립니다.