Easy discussion in Korean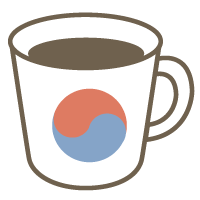 Korean
Presentations

Foreign Language Professional
Media
Journalism
Let's talk what you think in Korean with watching Korean latest news together.
In this class, we'll have discussion in Korean with watching latest Korean news together.
We'll use newspapers for kids, so you can read articles which are written in easier Korean words.
I'll help you to understand the news by yourself even if it isn't advanced.
In addition to get the perspectives from Korean, your Korean will be improved through this discussion time as well.
【 Cafetalk Translation / January 2019 】
Material:
Other (韓国の子供新聞)
Lesson Pack Details:
This is a 4-lesson pack. You will be issued 4 free coupons when your first lesson is confirmed by the tutor so you can request the remaining lessons. Please note that all requests related to this pack must be taken within 30 days of the confirmation date.
This tutor is currently on leave or vacation.
Lesson requests can be made after Jun 20, 2019.
Lessons offered by this tutor
Feedback from students
이번에는 제가 주제를 제안해서 이야기했어요. 다양한 사회문제에 대해 한일비교를 할 수 있어서 재미있는 수업이에요

いつも楽しくレッスンを受けています。先生のお話が上手で、とても勉強になります。ちょうど猫が起きてる時間で、途中、邪魔されますが・・・^^;。テキストではわからない単語の背景や日常での使い方など教えてくださいます。これからもお願い致します^^。

楽しく会話しながら学ぶことができて、大変良いです。事前に教材を送っていただきましたが、難易度がちょうど良く、有意義に取り組めました。今後もよろしくお願い致します^^。