Focus on French Pronunciation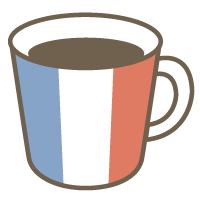 French

Good for beginners

Pronunciation
Let's improve drastically your pronunciation while talking!
Speaking in French always seems like a daunting task because of its pronunciation. But do you know that there are simple tips to improve your speaking from day one?
This course will help you to hack your French prononciation and thus, make you a better listener as well!
The structure of this course is based on the book Phonétique Progressive du Français. You will learn about :


Rythm


How to differenciate / prononce sounds


Other aspects of pronunciation


by doing simple exercices and some speaking practice.


Material:
Textbook (Phonétique Progressive du Français)
Lessons offered by this tutor
Feedback from students
自己紹介やカフェでの注文で使う簡単なことばの発音を学びたく、体験レッスンを申し込みました。一度カタカナで覚えた日本風の発音(Japonや Bonne nuit.など)を直して戴くことができ、とてもよかったです。ドイツの女性達の攻撃的な話し方を常々不快に思っている私は、Claireさんの丁寧で明るい話し方を聞いて、フランスへの小旅行をした気分です。Merci !

Merci beaucoup!! Elle est toujours si gentille et aide la mauvaise prononciation. Bonne journée! A demain ;)

Merci beaucoup!! Claire先生は初心者の私に対しても、嫌な顔をすることなく、いつも親切で、とても親身になってくれます。フランス語は発音が難しく、毎回読み方が分からず苦労しているのですが、とても分かりやすく教えてくださるので、すごく勉強になっています。また絶対に受けたいと思います!

Merci beaucoup!! It was a nice lesson. She understands Japanese so it was not awkward even when I wasn't able to answer or reply quickly. She's so nice, kind and so good at teaching. I really had great times. Thank you!!

発音レッスン受けました。コツを教えて頂き完璧までは無理でしたが、上手くなりました。あっという間に時間が過ぎて、Claireのレッスンは本当に楽しいです。