40 minutes Japanese Lesson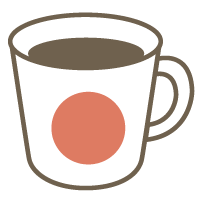 Japanese

Grammar

Speaking

Proofreading
Long version. Let's discuss many things!
Hello. Thank you for reading this page. This is the 40mins lesson for all the levels students.
Please let me know what do you like to learn about or what is your goal for this study. In this lesson, it's possible to learn about grammar and pronunciation in a fun way. We'll practice speaking Japanese by using those grammar points and at the end of the lesson, I'll ask you questions and check your understanding.
I'll teach you Japanese in English if you wish. So don't worry;-)
Please let me know that you can write Hiragana, Katakana, and Kanji or not.
I'm sure your Japanese is going to improve. Let's learn and practice together! I'm looking forward to seeing you in my class. Bye:-)
Lessons offered by this tutor
Feedback from students
Mizuki先生はとても優しくて、話しやすく、説明もわかりやすく丁寧にしてくださいます。 授業の準備もしっかりしてくださり、大人はもちろん子どもでも安心して授業が受けられると思います!

ミズキ先生と話しやすいです。日本語が楽しくに勉強したいみんな様この授業をおすすめです

老师非常专业热情,会根据水平提出恰当的建议,非常感谢。 いろいろアドバイスくださいましてありがとうございました。

Mizuki-sensei is very patient and encouraging and hopefully, I am able to improve my Japanese skill, particularly in "speaking" with sensei. No matter how much Japanese grammar we know, when we come to "speaking" live, one-on-one, things tend to get stuck. It happened to me :D. Mizuki-sensei was really good to use certain "questions words" to guide me to ask questions. Even though I need to take a longer time to think and response, I believe this is the correct way to improve my "Japanese speaking" skill. Thanks and looking forward to our next lessons.

Mizuki nevers fails me. Her teaching is professional, fun, and patient. I would highly recommend Mizuki for people who are interested in learning the Japanese language :)