"Guinness Book of World Records" Lesson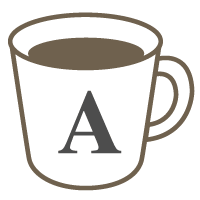 English

Reading

Vocabulary
News/Current Affairs
This lesson is meant to help you improve your English reading, comprehension, and problem-solving skills. If you like brain teasers, this is the lesson for you!
Hello, Cafetalk elite, language-learning community!
It's great to be a part of this wonderful community of an intelligent, self-motivated, and disciplined group of students! Please read about this fun, exciting, and informative American English brain-teaser below!
I created a new lesson based on the renowned book, "The Guinness Book of World Records 2018". By reading the brief English descriptions, you will try to guess what new records were recently broken by answering the multiple-choice questions.
The exercise is meant to develop your reading, comprehension, speaking, and problem-solving skills. I have highlighted the words that act as "hints" throughout the exercise to help you arrive at the correct answer.
[For example:] -->
Fastest Speed in ___________________

Felix Baumgartner [AUT]
fell to earth
at 1,357.6 km/h [843.6 mph] during the death-defying Red Bull Stratos mission above New Mexico, USA, on 14 Oct. 2012.
The
skydive,
from a balloon floating at the edge of space, made Baumgartner the first human to break the sound barrier in __________________. His feat broke eight world records that had endured for 52 years, including Joe Kittinger's highest _________________ parachute jump, set on 16 Aug. 1960. That record, and the record for highest manned balloon flight, is now held by Alan Eustace.
a.) spacewalk
b.) freefall
c.) rocket
Although I think this exercise will be fun and informative for everyone, I recommend this lesson for intermediate and advanced English students. Why not challenge yourself to my new "Guinness Book of World Records 2018" lesson? I think you will be pleasantly surprised with the information that you'll learn during the lesson. Let's learn and practice English the fun and exciting way!
"You have to put your thinking caps on!" (American idiom)

Thank you for reading my lesson description. I hope you find the above lesson intriguing. Why not challenge your mind to a fun brain teaser? Hope to see you sometime soon!

PS: The above answer is b.) freefall. Did you get it right?

Warmest regards,

Lady Ayame
(Patricia Ayame Thomson)
Material:
Original Material
Lessons offered by this tutor
Feedback from students
久しぶりによく笑ってしゃべって楽しいレッスンでした。このところ全地球規模で緊急事態となって日常生活でも緊張を強いられるような毎日をおくっているので、今日は何もかも忘れて楽しめて良かったです。あまりに楽しすぎてしゃべっている英語が支離滅裂になってしまう場面も結構ありましたが、辛抱強く楽しそうに聞いてくれるので臆せず話すことができました。分からないことがあってつっかえたり、発音が間違っていてもこちらが確認を求めない限り話を途中で切らずに黙って聞いていてくれるので、リーディング、スピーキングのリズムが自分なりに取りやすく、気持ちよく英語を話すことができます。そんなことが私にはあっているのかもしれません。

Thank you always for the great lesson. It was fun chit-chatting with you. The quizzes were intriguing too. 楽しく充実した60分間でした。