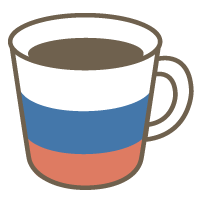 Russian

Good for beginners

Reading

Speaking
For any level and any purpose of studying
Depending on your level and needs I will prepare lesson materials for you.
We can work on your speaking skills, vocabulary, listing, or practice reading.
For students of any age and level. I'll do my best to help you improve your Russian proficiency level.
Lessons offered by this tutor
Feedback from students
She is the most amazing teacher I've ever met!

事前にレッスン題材として送ってくれる記事やYoutubeリンク(+字幕付)がどれも面白そうでかつ、チャレンジング。予習のやりがいがあり、わくわくします。 Annaのレッスンは何年も、何度受けてもいつも丁寧。生徒への配慮に満ちています。中級という長い道のりを支えてもらってます。

いい先生に恵まれると、モチベーションがあがるタイプです。 そういう意味で私にはAnnaとそのレッスンが合っていて、毎回励まされ、ただでさえ好きなロシア語がどんどん好きになります。 Annaがカフェトークに登場してすぐに受講してから、ブランクがあり、昨年から定期的受講を再開したのですが、レッスンが以前より進化していて、講師としてのAnnaの研鑽を思うと、職業人としても、とても尊敬できます。

I enjoyed my second lesson with Anna! She had many good activities prepared for me and is very encouraging and friendly! I'm looking forward to her next lesson! I'm so happy she is a teacher who can prepare homework and materials for me to do before the next lesson. I feel that this is a very important way to learn. So, I recommend her to all who are just starting to learn Russian!

She's so kind and very good at teaching. Always so kind and considerate to me and I'm so happy to be learning from her.