Business English: Small Talk (Beginners Only!)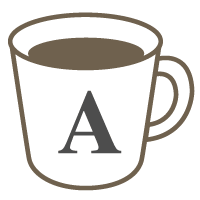 English

Business

Vocabulary

Speaking
[This lesson is suitable for beginning English-learners:] Learn what to say when you first greet business people and foreign tourists. Written material is provided to help you memorize useful phrases.
Dear Cafetalk Community,
I am announcing my new "Business English" (Small Talk) Lesson! In order to be successful in making small talk, you can begin the conversation with easy topics in order to make a connection and find common interests.
It's the same concept with forming and maintaining business relationships and friendships with foreigners abroad or greeting tourists in Japan. People trust you more and feel good about doing business with you if you are successful in finding some commonalities.
Small talk is meant to minimize the initial apprehension you feel when you first meet someone. As both of you become more comfortable with one another, you will naturally start discussing deeper issues and sharing more important information.
[Ask Self-reflective questions are asked such as:]


Do you know what to say to be a gracious host to foreign visitors and a grateful guest when traveling abroad?




Do you feel nervous going up to someone you don't know and introducing yourself?




Do you always wait for the other person to initiate the small talk?




Do you have trouble remembering people's names when you first meet them?


. . . and many other useful questions and phrases for a variety of situations.
This lesson will teach and guide you through many phases of meeting and greeting new people, as well as people you've already met. If you want to have successful small talk with potential business partners or foreign friends, this lesson is the one for you. Do you want to be able to become good at small talk but you don't know what to say in English? Then, this lesson is perfect for you!
[Value Pack - 4 Lessons]
This "Business English" (Small Talk) Lesson is divided into 4 (50-minute) lessons. You can take the 4 lessons for this "Business English" (Small Talk) over a period of two months at your convenience. Each lesson is 1200.00 points x 4 lessons = 4800.00 points total.
If you don't know what to say when greeting foreign business guests, you will be given tangible written phrases that you can memorize and put to practical use. For example, the lesson includes what to say when you first meet someone, what to say when you greet someone that you already know, how to transition from small talk to business, what to do in an awkward or sensitive situation, and other important communication information.
I think you will find this new lesson interesting, informative, and useful! I would appreciate it if you can take it under consideration. To my repeat student, thank you very much for continuing to take my lessons. If you haven't taken my lesson yet, you are more than welcome to try my English teaching style! Please take a look at my profile page, since I offer many other lessons. It will be a pleasure to meet you! Have a wonderful day!

[*Warning: If you are an advanced English-speaker or if you are extremely proficient, you might find this lesson too easy for you. This lesson is especially suitable for beginning to intermediate learners in English.]
[This lesson is based on the following book:]
Capras, Deborah (2014 First Ed.), Small Talk: Build better business relationships through successful conversations. Harpercollins Publishers, Hammersmith, London W6 8JB
Warmest regards,
Lady Ayame
(Patricia Ayame Thomson)
Material:
Textbook (Small Talk)
Lesson Pack Details:
This is a 4-lesson pack. You will be issued 4 free coupons when your first lesson is confirmed by the tutor so you can request the remaining lessons. Please note that all requests related to this pack must be taken within 60 days of the confirmation date.
Lessons offered by this tutor
Feedback from students
独自の教材を使用し、仕事上での必要なスモールトークを学ぶことができます。先生は、常にはげますような笑顔で応じて下さいます。安心して学ぶことができます。

繰り返し、Exerciseを行うことで 決まった言い回しを覚えていきます。 大変勉強になりました。ありがとうございます。

バレンタインが近いので歴史上のカップルについてのショートストーリーで英語の勉強しました。

郵便局での会話レッスンとフリートークで楽しく勉強しました。