Dear Diary... (with 25-minute Skype class)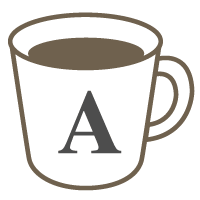 English

Writing
Letter Writing

Proofreading
Native-Check
Practice your writing skills with a personal English diary!
Writing is an excellent way to strengthen your language skills. For this lesson, you will write a diary before class (200 words or less). You may write about anything you want. Maybe you had a fun vacation recently. Or perhaps you had a great day shopping with your friends. Or maybe you had a terrible day at work! Any topic is fine!

Then, in class, we will read and discuss your diary entry together. I will help you correct any errors in spelling and grammar. I will also help you make your sentences more natural, and I will show you how to use new expressions, idioms, or vocabulary words to make your text even better. This is a 25-minute class. You may send your document to me before class, or you can simply bring your text to class.

Don't have a time for a 25-minute class? No problem! There is a version of this lesson *without* a Skype class: "Dear Diary... (no lesson)". In this case, you can send me your text on Cafetalk, and I will simply proofread it. I will put my comments and corrections in different colors so you can see my corrections clearly. Then I will send the document back to you.


Lessons offered by this tutor
Feedback from students
She has always been so friendly and supportive!

Alli先生のレッスンはいつ受けても素晴らしいです。 説明も的確ですし、レッスン時間内に出来るだけたくさんのことを教えようとしてくれて、とても充実したレッスンです。Feedbackにはさらに分かりやすい説明がつけ加えてあったり、先生の気遣いが感じられます。何よりいつも明るく笑顔で接してくださるので、こちらも明るい気分になれます♪

When I couldn't make sense of grammar she did elaborate on grammar very kindly and easily. Also this lesson was useful and professional. So you can learn many things from this lesson. Besides she was very kind, friendly and considerate. So you don't need to nervous before the lesson at all, I had a great and enjoy time with this lesson. Thank you for your kindness. :-D