Talking in Real Life (free talk) /4 times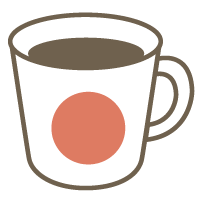 Japanese

Pronunciation

Speaking
General Discussion
Don't try to remember every word in books and use them in real life to talk Japanese. Remember the vocabulary you've learned from our conversation, and then you can use it naturally in the real life. Your Japanese vocabulary and pronunciation will progr
・You passed JLPT N2 or N3 but still don't know how to speak fluently?

・After spending a few years in Japan, you go back to your country, you lose your Japanese because you have no opportunity to use it?

・You are using Japanese in your work but only via e-mail? You are worried that the comprehension and speaking is getting worse?

・You speak Japanese well from the books but still don't know how to talk with Japanese (everyday expressions, real life chatting)


Join my class and let me help you!

<Easy Learning>

We will decide on a topic in every lesson. It could be your hobby, an article, or a news.

Don't try to remember every word in books and use them in real life to talk Japanese.
Remember the vocabulary you've learned from our conversation, and then you can use it naturally when you talk with your Japanese friends, colleagues, even clients.


<Listening & Speaking>

Learn to catch the keyword in the conversation, and then you already understand 80%.
Free talking can help you getting better at choosing the right word at the right time and its correct pronunciation.


<Face expression & Gesture>

Learn how to do the appropriate facial expression and gestures which are parts of the conversation.



<English&French Explaination>


Japanese doesn't know how to speak naturally.
I can explain the Japanese's speaking pattern in English or French.

*****My Profile*****
Hello, I'm Taiwanese lived in Tokyo 12 years. I got a master degree in Waseda and worked in Japanese companies (consulting, bank, robotics) for around 9 years. During the 9 years, I worked in many cities: London, New York, Paris, San Francisco. Now I live in France, to develop my own business.
I was the project manager, sales leader, and in charge of the customer communication as well. I was responsible for the helpdesk and the FAQ on the website. I made the official announcement, reviewed the press release, and business contract.
I teach many French speakers Japanese (face-to-face or Skype) including basic conversation, pronunciation, and Keigo (the most polite speech). My students are from universities, jewelry store staff, police, artist, musician, c
abin attendant, etc.
<The points of my class>
1. Customized contents
I design the class contents with your needs.

2. Learn the social culture
There are many things behind the words, and I will tell you and teach you the correct and proper words.

3. English&French support
I can speak English and French to help the beginners or can explain some difficult definition.
Welcome to my class and I hope to see you soon!
Lesson Pack Details:
This is a 4-lesson pack. You will be issued 4 free coupons when your first lesson is confirmed by the tutor so you can request the remaining lessons. Please note that all requests related to this pack must be taken within 60 days of the confirmation date.
Lessons offered by this tutor
Feedback from students