Talk Like a Professional Speaker!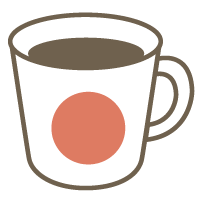 Japanese

Business
Presentations

Speaking
Use your voice effectively during your speech! Also, know the tips to keep finding your speech topics spontaneously… You can count on me because many singers are good at having speeches!
Have you ever felt difficulty in speaking in front of people? Or, do you easily get nervous and become unsure about what to talk about in front of your audience? I got you!
Me as a professional vocalist can teach you tips and techniques to deliver a good speech! We singers often have short speeches on the stage, in between songs, in front of our audience. We talk about various topics, including something funny, recent, serious… and about music. We even give spontaneous speeches often while waiting for the instruments and equipment to get ready. So…why don't you take this lesson to learn some of the speech tips form me?? :)
Attention: Please send me a message when you want to request my lesson outside of the time slots that I set.
【 Cafetalk Translation / December 2018 】
Lessons offered by this tutor
Feedback from students
전문적으로 설명해주시고 꼼꼼하고 열성적입니다~ 제대로 공부 하실분들에게 추천합니다!