Dekiru Korean (+homework)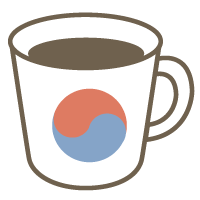 Korean

Good for beginners

Grammar

Reading
(+homework) Dekiru Korean textbooks, 4 skills (listening, speaking, reading, writing)

You can choose one out of the three levels above.
(These links are only for your information, not a commercial purpose.)
You can buy the textbook here. ▼
beginner 1: http://amzn.asia/d/7YZTXCp
beginner 2: http://amzn.asia/d/eI9Zi7T
intermediate/advanced: http://amzn.asia/d/eaQ9Tm2
You can see the table of contents here. ▼ (Make sure you check your level.)
beginner 1: https://www.shin-gogaku.com/shinokubo/movkoza-15.html
beginner 2: https://www.shin-gogaku.com/shinokubo/movkoza-12.html
intermediate/advanced: https://www.shin-gogaku.com/shinokubo/movkoza-13.html


All level learners can take this class!


It is for all 4 skills.
(Listening, Speaking, Reading, Writing)



The book has detailed explanationand plentiful examples.



If you don't have a textbook, I will provide a supplemental worksheet.



■ Homework Example
① You will record your essay or a dialogue and get feedback on errors & tutor's recording.
② You will write sentences or an essay, and your writing will be edited with comments.
③ You will have a review test, and it will be graded with comments.
(*After your lesson finishes, you can submit your homework whenever you want, and I will get back to you within 24 hours.)


I'll see you in class! 수업에서 봐요!





Material:
Textbook (できる韓国語)
Lessons offered by this tutor
Feedback from students
あげる、くれる、差し上げる、くださる、よく考えてみれば日本語でも難しいところでした。 すぐに言葉として口から発音するのは、今の私にとってとても難しい状態ですが、 辛抱強く待ってくださり感謝します。 自然に口から出せるよう、少しずつ復習していきますので、 今後もよろしくお願いします。

いつも楽しくわかりやすい授業をありがとうございます。 宿題に関しても、私の疑問にしっかり答えてくださり、大変感謝しています。 頑張って覚えていきますので、今後もよろしくお願いします。

授業ありがとうございました。 教科書に沿って復習もしていただき感謝しています。 自分でも復習して、身につくよう頑張っていきたいと思いますので、 今後もよろしくお願いします。

いつも楽しい授業をありがとうございます。 先生からいただく宿題は、採点前も採点後も復習になるので、とても役に立っています! 今後もどうぞよろしくお願いします。