50-minute Lesson Value Pack!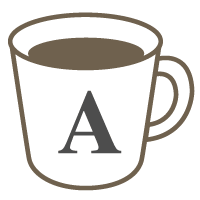 English

Business

Pronunciation

Listening

Reading
Get 5 lessons for the price of 4! Get one lesson free! (Normally: 1800 points x 5 = 9000) Get the Discount Value Pack for 7200 points = 1440 pts per lesson! Great value!
Dear Cafetalk Community,
thank you for taking a look at this "Discount English Lesson Value Pack" for my 50-minute English lessons. I know every student is different, so you can create any combination lesson that best meets your English-learning needs.
For example, if you would like to have a free-talk conversation for the entire 50-minute lesson that's great with me! Or we can have a combination of 1/2 free-talk and one of my other lessons including grammar, quiz, listening, picture description, random question challenge, American idioms, test preparation, or any other exercise you prefer.
The best part of this "Discount Value Pack" is that you get 5 lessons for the price of four. Normally, 1800 points (50-min.) lesson x 5 = 9,000 points. However, with this value pack, you can receive 5 lessons for 7,200 points. In other words, you get one lesson free! (Only 1,440 per lesson)
I am a graduate of UCLA with a Bachelor of Fine Arts degree. More recently, I achieved a Master's degree in Library and Information Science from the San Jose State University in California.
I am a gentle, friendly, and caring English tutor, but I also take my work very seriously. If you usually take my 50-minute lessons this is a good value for you! Thank you for taking a look at this Discount Value Pack. If you're so inclined, please check out my other lessons and my profile. I appreciate your consideration and interest.
Warmest regards,
Lady Ayame
(Patricia Ayame Thomson)
Lesson Pack Details:
This is a 5-lesson pack. You will be issued 5 free coupons when your first lesson is confirmed by the tutor so you can request the remaining lessons. Please note that all requests related to this pack must be taken within 90 days of the confirmation date.
Lessons offered by this tutor
Feedback from students
TEDトークからテーマを選んでディスカッションしました。あまり深くは理解できていなかったので、ビデオの中身よりは関連した日常の事柄について話をしました。言葉に詰まることが多く沈黙の時間もありましたが、じっくり待っていてくれているので慌てず集中して考えながら話すことができました。よく話せているとほめてもらえてうれしかったです。英語で通じるように話ができるようになってくると聞いたり読んだりにも理解が深まり、海外のニュースをいち早くキャッチできたり、洋書を楽しむ、ウェブの文章を理解できるなどの楽しみも増えてきています。

日にちを開けずのレッスンだったです。そのおかげか、落ち着いて話をすることができました。 今回もスマホで受講しました。articleを読みながらのレッスンだったのでスマホ画面ではちょっと無理があったので、PCも使いつつやりました。スマホのほうが音声品質がいいので聞き取りもしやすいです。いままで考えてもいなかったですがこれなら外出先でもレッスンを十分受けられますね。

過去2度にわたってPC不調、Webカメラ不調でスタートしてもレッスンそのものが始められず、三度目の正直で、と、今日の今夜のリクエストでしたがすぐに受けてくれました。 スマホ使ってのレッスンで、テキストチャットはしにくいですが遅延やノイズ等なく快適にできました。レッスンでは色々なテーマを取り上げてうまく誘導してくれて、フリートークをたっぷり楽しませていただきました。とにかく言いたいことを話させてくれるのでストレスゼロなレッスンでした。

自分の言いたいことが英語ですぐに言うことが出来ません。とりあえず間違ってもいいので発信して、指摘を受けながら、改善していきたです。

とても優しい先生で、私から話せるように話題を持ちかけてもらって、会話が途切れることもなく、 楽しくレッスンすることが出来ました。