Would you Rather? or What if?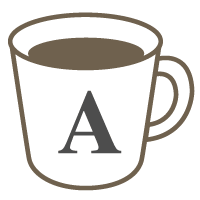 English

Vocabulary

Speaking
Fun and lively chat with a purpose
This lesson is fun and lively. It is designed to help you practice conversation in entertaining and enjoyable ways.
Choose one of the following options when requesting this lesson. Option 1 will be chosen if not stated in the request.
Option 1: Would you Rather? - Fun questions designed to help you explain your opinions.

EXAMPLE: Would you rather eat your favorite meal every meal for the rest of your life OR never be able to eat your favorite meal again?
Option 2: What if? - Hypothetical questions to aid in conversation and different situations.

EXAMPLE: What if you were on holiday and you lost your passport? What would you do? How would you handle this situation?

With both of these options, you will work on conversation skills, use vocabulary and learn to explain and support your ideas.

Let's have fun chatting!



Lessons offered by this tutor
Feedback from students
2つの選択肢のどちらかを選んで、その理由を答えるレッスンです。 どちらを選ぶのも難しかったりしますが、その分表現力や、自分の意思を何とか伝える 練習になって良いと思います。

選択肢を2つ出されて、どちらを選ぶか、何故それを選ぶかを説明・議論するクラスです。 選択肢の内容が、絶妙に難しかったりするので、ちゃんと説明する必要があります。 日常会話だけでは、得られない説明力や、ディスカッション力の練習になって良いと思います。

まだ2回しか受けてないですけど1票!とても楽しかったです。先生の次々と新しい楽しいレッスンを開発する姿勢を尊敬します!

「究極の選択」か「もしも…?」のどちらかに絞ったトピックでのレッスンは、25分という短い時間でも想像力を膨らませて会話を作っていく楽しさが味わえます。明るいLisa先生とお話しするとこちらもポジティブな気持ちになれます。質問は見やすくレイアウトされたPDFでいただけるところにも、先生のレッスンプランへのきちんとした取り組みがうかがえます。

This was my first lesson with Lisa. She's cheerful and easy to talk to. It was fun to talk about things we'd rather do or not. I'm going to take this lesson again.