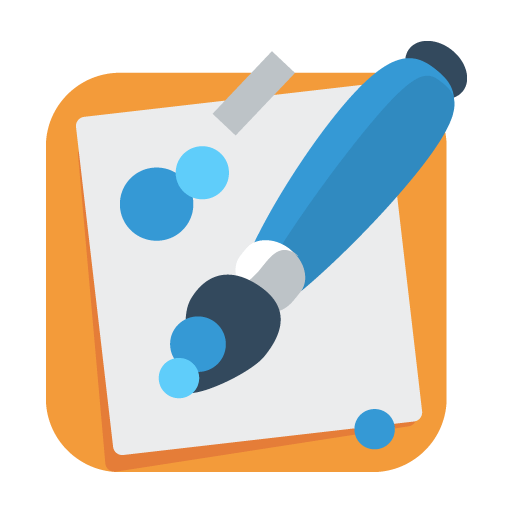 Drawing And Painting
Improve your drawing skill! This lesson can also foster your "observation still," which every good drawer has.
This is a 5-lesson pack of Basic Design.
【Lesson Content】
Improve your skill of expression (描画力), which is the base of any good artists. Observe what is in front of you, and sketch it.
In French, a sketch is called dessin. "Drawing is used to express one's creativity, and therefore has been prominent in the world of art." - Wikipedia (https://en.wikipedia.org/wiki/Drawing)
In this lesson, I will provide you my original handout that is full of good tips. We will work on it together.
Talking about the drawing materials, it depends on what each student want to draw with; pencils, charcoals, colored pencils, pastels, and etc… so, please let me know!
【Best for students who are...】
・The art beginners to the intermediate levels
・Childrens are welcome! However, please note that this lesson will be taught more like a professional art lesson, not like a typical art class for toddlers.
【Objectives】
・Gaining the artistic observation skill by looking at the object closely and finding something that you have not seen in it before.
・Gaining the drawing skill, which includes the artistic sense of choosing the best expressions and techniques that match the use of materials.
・Combining those two skills above to think like a studio artist. →Improve your basic design skill!
【What you need】
・Drawing/painting materials (drawing pencils, charcoal, colored pencils, pastels, etc.)
・Regular eraser or kneaded eraser
・Your sketchbook or a piece of drawing paper
・Worksheet (which will be provided either as a Google document or a PDF file) I will inform you of what you will need before the lesson.
【※Attention※】

In our first lesson, we will mostly spend time for our counseling and my explanations about lessons and assignments. The actual art creation will start from our second lesson.
Taking the first step to start something new can be scary for anyone! So do not worry :)Start from the easy by using common materials that can be easily found at the stores.
Let's enjoy drawing with me!
【 Cafetalk Translation / September 2018 】
Lesson Pack Details:
This is a 5-lesson pack. You will be issued 5 free coupons when your first lesson is confirmed by the tutor so you can request the remaining lessons. Please note that all requests related to this pack must be taken within 90 days of the confirmation date.
Lessons offered by this tutor
Feedback from students
今回は最後のレッスンでした。saxs先生ありがとうございました。 デッサンを始めるにあたり、道具・モチーフの選び方、置き方、構図の取り方、モチーフを写し取る大きさ、調子の載せ方、陰影をとること、背景も写し取ること等を丁寧に教えていただきました。 初心者には丸いモチーフとのことでしたので、しばらくは丸いものでデッサンをしていきたいと思います。 パックでのレッスンは今回はこれで最後になりますが、まだまだこれからなので、またレッスンのリクエストをさせていただくと思います。 よろしくお願いいたします(^^)/

今日のレッスンは描き込みながら、疑問に思ったことをいろいろ質問させていただきました。 実際のところはどう描くの?と思っていたことで、鉛筆は何から使うの?描き足しは2B鉛筆?HB鉛筆?といったことから、 影ってどうつけていくのという漠然とした質問にも丁寧に答えていただきました。 光が当たっているところと、影になっているところを濃淡だけで表現していくのはまだまだ難しいなぁとは思いますが、 SAXS先生はほめて励ましてくださるので、うれしくてまた頑張っていこうと思います。

今日はデッサンの3回目、構図とは、光源とはについて詳しく教えていただきました。 まだまだ、ものの形や光をとらえる力が弱く画用紙に写し取れなのですが、saxs先生は光の当たっているところをどう表現するか、 また黒く見えるところ、陰影の陰と影の違いについても説明してくださり、また一歩理解が深まりました。 次回までには、もう少しデッサンをすすめておきます(^^)/ありがとうございました。

今回はデッサンに入る前の、画材のそろえ方、鉛筆の削り方、握り方、調子をつけること(これも初めて知った言い回しです。)を教えていただきました。描く以前のこうしたデッサンの前提知識があることも知らなかったので、saxs先生がこのようなカリキュラムにしてくださって、ありがたかったです。 次回にむけては、グレースケールをつくる宿題をいただいたので、毎日少しづつ鉛筆を握ることにします。 ありがとうございました。

saxs先生、本日はありがとうございました。 初めての回ということで、私も何から聞こうと 緊張しておりました。 明るく気さくにレッスンをして下さり、楽しかったです。 そもそもデッサンとは、何か? デッサンするということはどういうことか? 対象物を観察することとは? 私もこれからは、野菜を食材ではなくモチーフとして見てしまい、スーパーでの時間が長くなりそうです〜^ ^ これからのレッスンも楽しみにしています。 よろしくお願いいたします。