"Manga" English (30 minutes)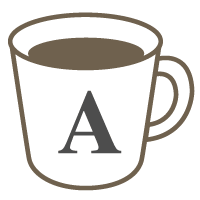 English

Good for beginners

Reading

Art & Culture
Anime/Manga
This is an innovative way to study English using "Manga" (cartoon) style! This lesson is for beginners and intermediate English learners!
Dear Cafetalk Community,
"Manga" or graphic novels are the new wave of the future when it comes to providing visual aid as a form of innovative instruction. For example, there is a book at the library called, "The Manga Guide to Calculus" to teach mathematics with illustrations.
The construct of the lesson is for the students to answer "fill-in-the-blank" questions according to the situation that is depicted in the cartoon.
---------------------------
[Disclaimers:]
Please note that you are only able to take two lessons of this course. If you like manga or graphic novels, this might be a fun method to improve your English. I hope you find this class intriguing if manga is your cup of tea!
Also, this class is for beginners and intermediate English learners. If you are an advanced student, this lesson might be too easy for you. Please take the lesson at your discretion.
[Feedback Request:]
If you'd like to get a Feedback on the lesson, please be sure to mention it beforehand in your lesson request!
For further information about my academic and professional career, please take a look at my Cafetalk profile!
[This is is the website of the book to Amazon books:]
English Made Easy Volume One: A New ESL Approach: Learning English Through Pictures
Paperback
– Nov 20 2015
Please give this lesson a try! Hope to see you soon! Thank you for your consideration!
Warmest regards,
Lady Ayame
(Patricia Ayame Thomson)
Material:
Other (Manga English Exercise)
Lessons offered by this tutor
Feedback from students
先日はレッスンありがとうございました。 マンガの中では言い慣れない表現に戸惑いましたが(学校では学んでいるはず)、改めて確認するきっかけとなりました。 コツコツと自分の使いこなせる表現を増やしていけたらと思います。

漫画のテキストを使ったレッスンは初めてでした。先生はいつも通り優しく丁寧に、励ましながらレッスンを進めてくださいました。 課題となった部分は、わかりやすい資料を添えてフィードバックしてくださり、大満足です!ありがとうございました。

久しぶりのレッスンでした。コマ割りしたイラストにヒントに従って簡単な説明を言ったり、会話のふきだしに適切な言葉を入れていくというもので、穴埋めと単語並べ替えなどがあり、会話の定型句が学べます。初学者向きで難しくないですが、基礎の大切な部分でちゃんと勉強をやってこなかった「時間」についての言い回しがやはり私には苦手なことに気づきました。練習教材は8ページ、30分でさくっと終えることができました。

新しいレッスンに興味を持って受講してみました。テキストを進めていく中で、表現や語句を繰り返し使っていくのでステップアップしている感じがします。データーは事前に送ってくださっていますが、レッスンで初めて見てチャレンジすると思考をフル回転して楽しいです。次回もよろしくお願いします。