What You See in Your Face? Draw Your Self-Portrait!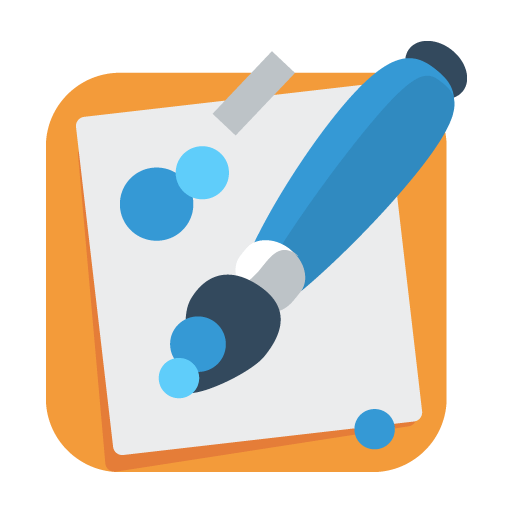 Drawing And Painting
By touching and look into a mirror, find all the "secrets" hidden in your face! Once you find them, you will draw the best self-portrait ever in your life! ♫
It is popular to paint a human portrait in schools, or in the art market.
It is actually…
「

difficult to paint a human face!

」
「

"I am not good at painting a face of someone…"

」
How many of you think that way?
I know how hard it feels to paint a human face, especially when you are asked to make your painting actually look like the person who sits in front of you!
However, once you understand the simple components of human faces and bodies, you will find it easy to draw a human portrait!!
For example, a nose in the middle, a pair of eyes, eyebrows, cheeks, and ears…are the shared features in a human face.
In this lesson, we will pay close attention to those components that make human faces!
First, by looking into a minor and touching your face, we will closely observe your face.
Is your face exactly the same with what you imagine?
Some students discovered that their cheeks are actually plumper than they imagined. Some people may discover that they actually have two hair swirls!
I am sure that you will find new discoveries about your face! ☺
For those who are quite experienced in painting human portraits, but
「hoping to improve your skill of drawing human portraits, 」

I suggest you to try shading and coloring your portrait!
Wrinkles on your clothes, what your hairstyle express, tear that films the surface of your eyes…You can find many different textures in a human face.
If you learn how to differentiate those textures when your draw, you will become able to draw individual human more realistically as a whole!
I would like to know which materials you would like to use to draw your self-portrait. You can choose from colored pencils, watercolor, pens, and pencils.
【Lesson Applicable to】
・Primary school~ High school students, and adults
【Need to Prepare】
・A mirror that free stands on the table
・A sheet of drawing paper (A4-sized or bigger)
・Pencils and an eraser
・A set of colored pencils
I offer a trial, so please do not hesitate to request this lesson! I am looking forward to seeing you!
Sachi.
【 Cafetalk Translation / January 2019 】
Material:
Original Material
Lessons offered by this tutor
Feedback from students
とても丁寧で熱意のある先生です!おかげで難しい人物画のイラストを描くコツがつかめました。主に子供向けのレッスンをされているようですが、大人の私にも丁寧に指導してくれました。「スカイプで絵のレッスンってどうなんだろう?」と思っている方もいるかもしれませんが、Sachi先生は授業中分かりやすいのはもちろんのこと、フィードバックも詳しくて、その後の練習にも役立ちます。また是非お願いしたいです。

横顔の自画像を、先生と一緒に描いて行きました。正中線を引き、顔の形を観察しながら。先生のアドバイスいただいた順番で顔を描いていくと、バランスがとりやすいことに気が付きました。また、フィードバックもとても丁寧で、描き方を振り返ることができます。今日は顔を練習したので、体の描き方も次回、お願いしたいと思っています。どうもありがとうございました!

短い時間の体験レッスンだったにもかかわらず、事前に資料を送って下さったり、体験レッスン中は、どんな自画像にしたいのか丁寧にヒアリングしてくださいました。顔の比率について注意し、アタリを付けて描くというのは、これまでほとんどやってこなかったので、取り入れていきたいです。是非、本レッスンもお願いしたいと思いました。本日はどうもありがとうございました^^

小2と小5の子供が先生のレッスンで、絵を描くことに、すごく興味を持ってくれました。 二人とも先生にレッスンの後、いろいろな物の絵を楽しそうに描いています。 次のレッスンも楽しみにしています!